Early Phonics Games
Written by Laura @one.wild.family.life
I am a home educating mum of two, my son, is a very visual and physical learner, he remembers things so much better if there is something more than a written work sheet, or if he can physically engage in the learning. He also is a storyteller and loves it when the world around him is encompassed in the story too. Because of this I try to create learning experiences that fit with his learning style. I love using resources from The Wooden Play Den with him – here are a few of our most played 'learning' games.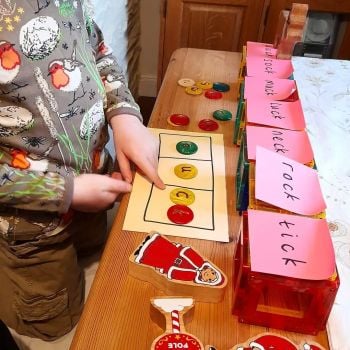 Story/Word Bridge
This was a great engaging game – I lined up a row of words that I wanted him to read to me, he choose a character (Lanka Kade, or Melodie Treasures are perfect for this) and hopped along the line of words. When he landed on a word I asked him to read it, re-spell it with our coconut letters and a word – building tray, and write it too. The good thing about this is its totally malleable to the level your child is at, could be used for just letters, whole sentences and so much more!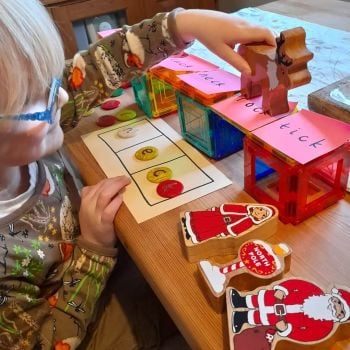 Word Match/Spelling
This is a great one, especially for CVC words – it was as simple as gathering a selection of our toys, writing them down on a piece of paper and asking your child to match the two! The Lanka Kade lend themselves to this, for example pig, dog, cat etc. But again, this is something that can be adapted to ability, or you could write out a sentence and leave a blank, asking your child to match a toy to the blank to complete the sentence. Using something physical really helps my son engage with this type of learning.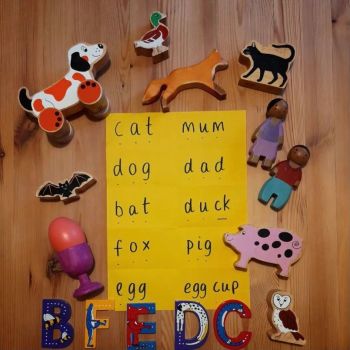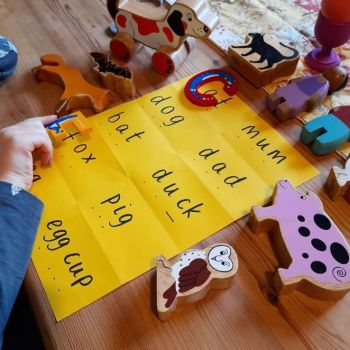 Decode
One of the most popular phonics games we've played has been a decoding game. I drew out a code, where each grapheme has a symbol attached to it, then gave him a selection of symbols that would create a word. Instead of just a written sheet I used our coconut letters underneath each symbol (which also means each time we play the symbols can have different graphemes attached to them). For each word we took the coconut letters off to recreate the word, and then wrote the word out too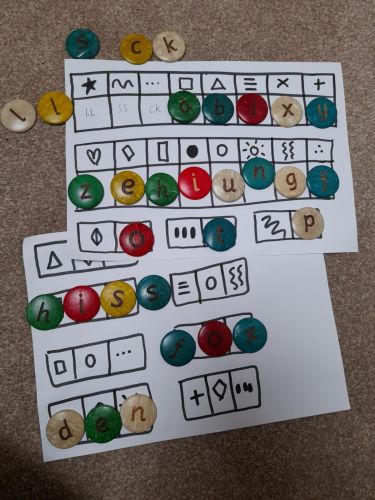 I hope you have found some good ideas for having fun with Phonics at home.
Links to toys used in this pictures