About Us
The Wooden Play Den was established in 2013 and is a family run business owned by Hannah, who lives in Newport, Shropshire. Our full range of wooden toys are available online, with a selection available through local pop up shops and via local events.
Our aim is to make learning fun with Wooden Toys made to last, finding that special unique gift which engages children can be really tricky. We are here to help, please browse our site but get in touch if you would like some recommendations.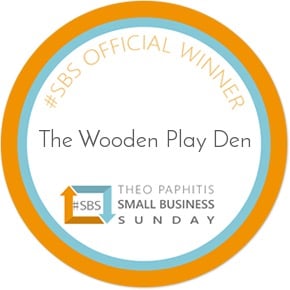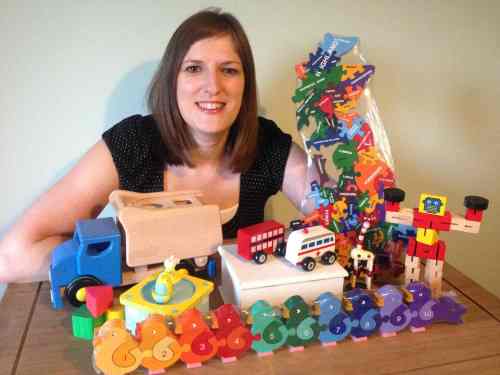 More about me ..........
I live in Newport, Shropshire and my chief product tester is my 2 year old son Isaac, he loves trying out all of the toys suitable for his age and also the ones that are not so suitable!
I love wooden toys, and started the business because I wanted to find different toys that were fun, unisex and aided development. The range caters for babies, toddlers and older children and I love to find something a little bit different. The online store enables you to browse by age and also by toy type so it's easy to find what you are looking for.
A selection of the range can be found at Ironbridge Antiques, Arts and Craft Centre in the beautiful Ironbridge, specific items can be delivered on request.
Throughout the year I attend events, mainly in the West Midlands. An up to date list can be found in the events section of our website.
If you are looking for fun educational toys, or a special gift, I am positive that our range will provide both. We know many people keep special toys for years to come and our toys are made to last. We are happy to make recommendations, so if you are not sure what to chose why not contact us for advice!
A few testimonials
"We have bought a number of lovely toys from The Wooden Play Den both on online and from a stand at the Newport show. All the toys are beautifully made and are of excellent quality. The Wooden Play Den have provided a brilliant service, all the toys have been delivered quickly and in perfect condition. I'll continue to buy these beautiful toys. Would recommend to everyone."
"Lovely well made wooden toys. Lots of choice, all great quality and at affordable prices. Some unusual ideas that you wouldn't find on the high street. Highly recommended!"
"Great selection of wooden toys. Good quality and price. Friendly and quick response to orders and questions about products."