Easter Activity Ideas
Posted on
Easter Activity ideas

Written by Sheila O'Reilly
Www.instagram.com/rascals_and_rainbows

The Easter holidays are finally upon us..yay!! A break from school runs and homework and more time for play, crafts and chocolate!! I thought it might be useful to share some Easter craft and play ideas to keep our little ones busy over the next while as we continue to stay home as much as possible.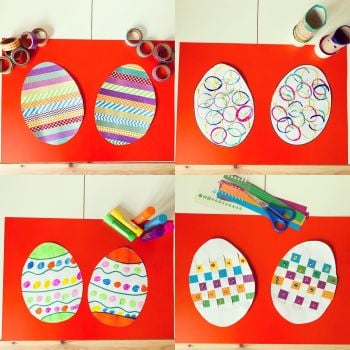 There are so many fun and simple craft activities you can do at home using my favourites- toilet paper rolls and paper plates!! Easter bunnies and chicks can be made very easily by painting toilet paper rolls, adding a beak with folded card, googly eyes and a few yellow feathers for your chick and cutting out ears to stick on for your rabbit. You can also make chicks by cutting a paper plate in half and painting yellow, add an eye, beak and a few feathers and voila! You have an Easter chick! Another fun idea is to trace around your hands on yellow card and use your hand shapes for wings.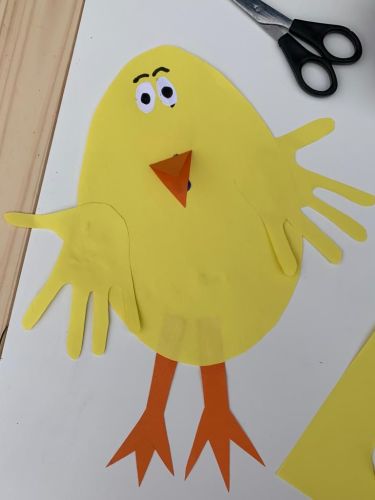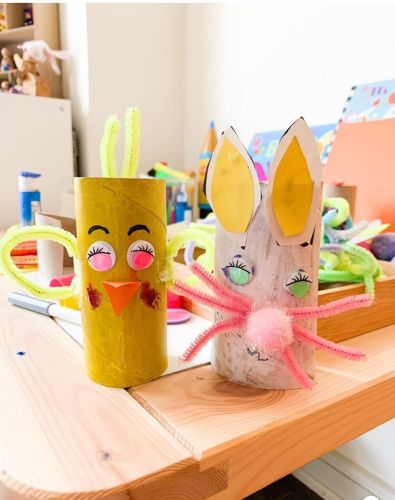 My girls love to use petals from old flowers for craft and play activities. When they aren't mixing them up to make potions or perfume, petals can be used for transient art. My girls have previously used them to make flower fairies and create Spring pictures. They also enjoy using fork printing to create tulips. Fork printing is a great one for making Easter chicks too.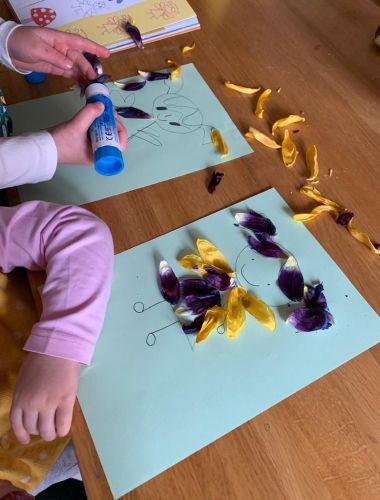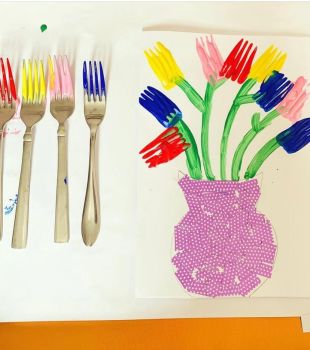 Blank Easter egg shapes on card or paper give children lots of opportunities to get creative. Some activities I have done with my girls include: Easter egg sun catchers, paper plates weaving, tape resistant patterns, sponge painting and my youngest loves when I simply draw a pattern for her to colour in! Using loose parts is another fun craft activity using Easter egg templates.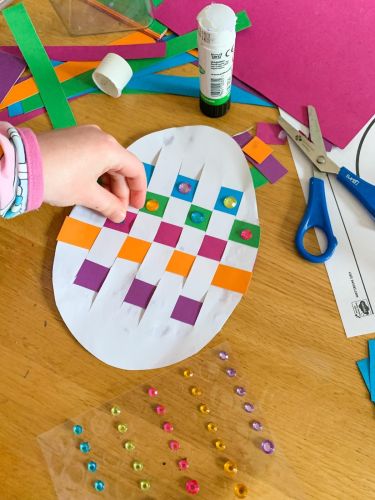 Baking is always a hit over the Easter holidays too and our favourite is the very easy chocolate nests using cornflakes, melted chocolate and mini eggs on top! I've also picked up an Easter moulds baking tray to make our own Easter eggs, chicks and rabbits by melting chocolate. Making your own treats is always a good way to use up all the extra Easter eggs lying about after Easter Sunday😅.

Play dough is another fun activity that keeps my girls busy for ages. We have a selection of Eastery cookie cutters, as well as our loose parts and play dough rollers to accompany their Little Munchkins play dough. Lots to get creative with😍.

If you want to add in an extra little bit of learning (while keeping it fun!!) there's nothing better than number work with chocolate!!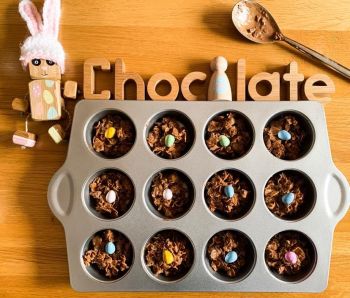 We've used mini eggs, buttons and marshmallows before for number activities such as counting, sequencing and adding. And of course, if you can have a little nibble while you play and learn all the better!

I hope you find some of these ideas helpful for keeping your little rascals busy over the Easter break. I plan on enjoying lots of chocolate treats..I hope you do too! Happy Easter🐰🐣❤️