Spring Play Ideas
Posted on
Spring play ideas

Written by Sheila O'Reilly
Www.instagram.com/rascals_and_rainbows

We've finally made it to Spring! I've never been happier to leave the Winter months behind. It's been a long haul with lockdown and miserable weather. The days are so much brighter and signs of Spring are popping up everywhere with gorgeous daffodils and tulips and birdsong. I love Spring-themed activities and thought a blog sharing some of our Spring play might be useful😀.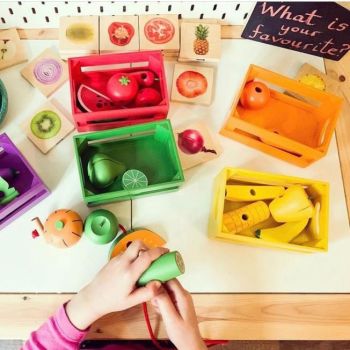 Our main weekend activity at the moment is going for walks and there's nothing better than looking for signs of Spring with your child. I like to use a checklist so my girls have specific signs to look out for on their walk such as daffodil, buds on trees, birds/a bird's nest, insects, a lamb, green leaf etc. They take great satisfaction in finding each item and ticking it off their list😍.


They also enjoy bird watching while out for walks and often take their binoculars, bird identification cards and a notebook to record drawings and bird names. We have been learning about birds' nests and eggs since recently discovering an old nest in Grandad's garden. They enjoy watching the birds coming into our garden too, when they leave out bird pizzas for them (from their Den Kit set).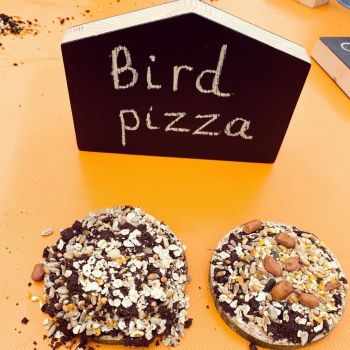 Another fun outdoor activity is going on a bug hunt. Last weekend, my girls took their magnifying glasses, bug magnifying pot, tongs and trowels to the park and went looking for bugs under rocks and tree branches on the ground. There was great excitement when they discovered millipede, worms and a ladybird! They love identifying insects using their wooden minibeast blocks and out and about cards and I use the blocks to quiz them on their knowledge of minibeast names and facts😍.

I always like to incorporate bookish play into our seasonal activities and we have a selection of fiction and non-fiction books for exploring the Spring theme and seasonal changes. Stories such as Farmer Duck and Usborne Poppy and Sam books are great for learning about the farm and how busy the farmer is in Spring time with newborn animals and planting crops. I like to set out our wooden animals, scenery and other props to encourage discussions and promote small world play. We also look at farm produce and match animals to their meats and other produce and use our rainbow fruit and vegetable crates to explore the different foods grown on the farm.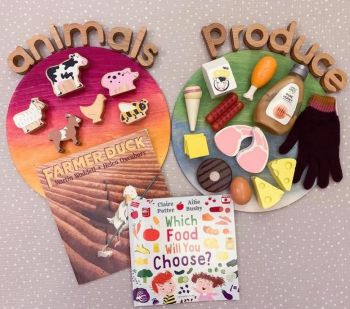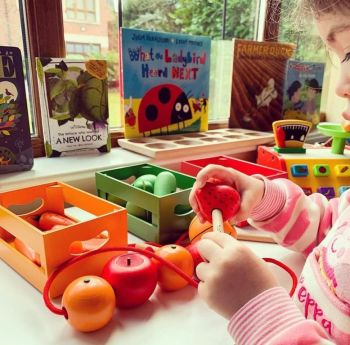 I use books and props to explore the garden in Spring time too. Another opportunity to explore mini beasts and the flowers and plants that bloom. My girls also love to plants bulbs and seeds in the garden. We talk about what seeds need in order to grow and they enjoy heading into the garden to water their pots and keep an eye on daily growth progress.

Using play dough is another fun way to explore a Spring theme. We use play dough mats to create flowers, butterflies, bees and all sorts of minibeasts. The 'Let's Investigate Bugs' stones are perfect for making imprints in play dough. They are also useful for making crayon rubbings. The new play dough rollers 'Garden Bugs' and 'Pond Life' are also ideal for creating a Spring scene using play dough.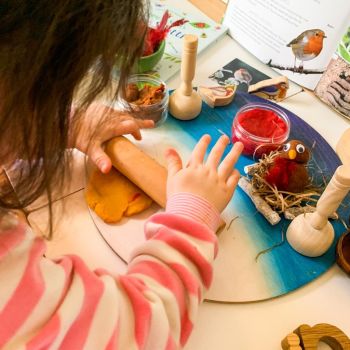 I always try to incorporate Maths into our themed play and the Counting Bees and Ladybirds are great for Spring number play. The activity mats which accompany each set have pictures of flowers and other Spring-themed scenes which children can use to develop counting, addition skills, sei in quencing and ordering numbers, odd/even numbers and lots of other number number concepts.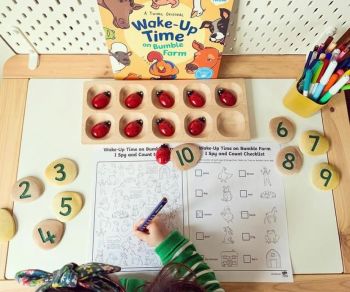 Continuing with a bee theme, the lacing beehive is a lovely resource for developing fine motor skills and hand eye coordination and my girls also enjoy creating a bee flower garden using the stacking set. Loose parts can also be incorporated into Spring play. My girls love to create flowers and Spring pictures using their Wooden Treasures set.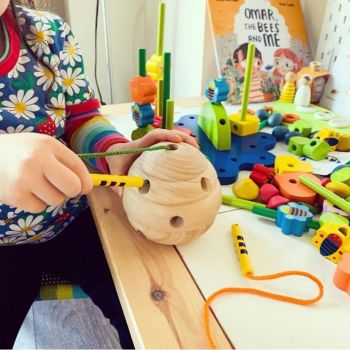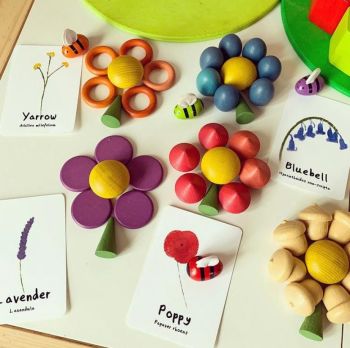 They are huge fans of art and craft activities and there are so many lovely ideas for Spring including making daffodils using egg cartons, baby animals using toilet paper rolls, fork printing to make tulips and so on. Pinterest is full of amazing, simple crafts and there are lots of craft activities on my Instagram too!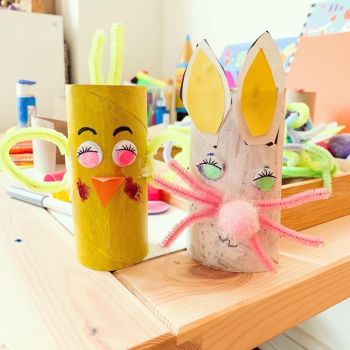 I hope you have found my blog useful and it has given you some ideas for Spring play activities🌸🌼.