Make a Bird Feeder
Posted on
Make a Bird Feeder
Over the Christmas Break I saw quite a few ideas of ways to make bird feeders at home. Thought it would be fun to do with the kids and thought I would share here. Having bird feed availiable will hopefully attract more birds to your garden and hopefully you will see more birds for the RSPB big bird watch.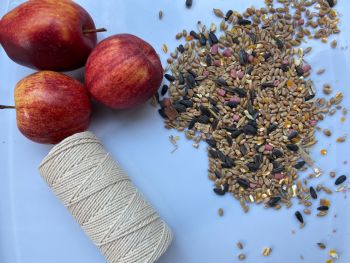 It was really easy, here is what you will need:
- Apples
- Bird seed
- String
- Skewer (adult to use it!)
The first thing the kids did was to stick seeds in their apples - they decided to make patterns and also put their initials in some - this was completely child led - but I loved their creative ideas.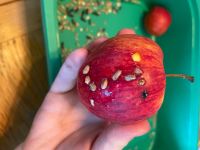 This part was a really good activity for working their fine motor skills, picking up small seeds and then pushing them into apples.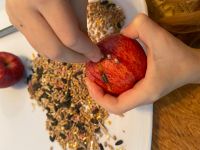 Once they had completed their apples I attached the string by putting a hole through the apple with the skewer and threading the string through.
Perhaps older children would be able to do this bit with supervision, but I didnt let my two try that out.
Once they had completed all of their apples we went to hang them in the garden. They loved chosing places to put them and each day we now go outside to see if any of the bird seed has been eaten out of the apples.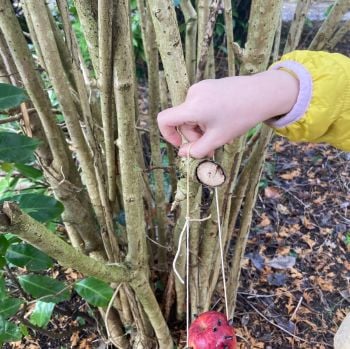 A fairly short but a fun, easy activity I thought I would share in preparation for RSPB Big Garden bird watch.