Keeping fit and healthy in 2021 - Part 1: Children's Mental Health
Posted on
Keeping fit and healthy in 2021-
Part 1: Children's mental health.

Written by Sheila O'Reilly
Www.instagram.com/rascals_and_rainbows

Well it may be a new year but here we are back in another lockdown! Working from home, juggling parenting and homeschooling our children is quite a tall order for us all and no doubt the pandemic is taking its toll on our stress levels and mental health. We must remember too that this time is so challenging for our little people. They are missing their usual school routines, extra-curricular activities, mixing with their friends and getting out and about as a family. My own girls have accepted the changes in routine surprisingly well, but there have been tears and frustrations at times too when birthday celebrations have been cancelled, trips to the play park aren't possible and swimming lessons or trips to the cinema are missed.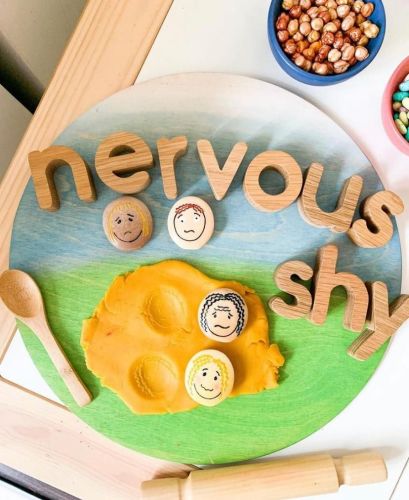 So it is really important to take time to talk to your child about how they are feeling and to reassure them that their feelings are valid. I have used a variety of stimuli to encourage discussions about feelings such as story books and bookish play, and toys like the emotion stones, play dough to make feeling faces and using loose parts to describe feelings with colours. In the first lockdown we also made a worry bag so my eldest could write down any worries, pop them in the bag and I would check it regularly and talk to her about any issues she was having.
My girls are 4 and 7 years old so I have to consider different approaches to suit their ages and development. I have spent time with my eldest exploring feeling words and how we can describe our feelings, whereas with my younger daughter I have used colours and symbols for her to describe feelings in a more practical way.
As well as taking time to talk about our feelings, I have also talked with my girls about coping strategies- what should we do when we feel sad/lonely/disappointed/frustrated etc. We agreed on some activities that would help them when they are finding lockdown life difficult. Some of their suggestions included:
- Drawing/painting pictures
- Reading a book
- Playing with play dough
- Listening to music and having a dance off!
- Building with their blocks
- Watching a movie
- Face Timing Nana/ their friends
- Make a jigsaw
- Bake buns (preferably chocolate ones!)
- Have a 'stack off' with their animals
- Play a game together
- Go for a walk
Of course Mummy or Daddy (or both!) can spend time doing a positive activity with them and it's the perfect time to talk about feelings without making a big issue out of it.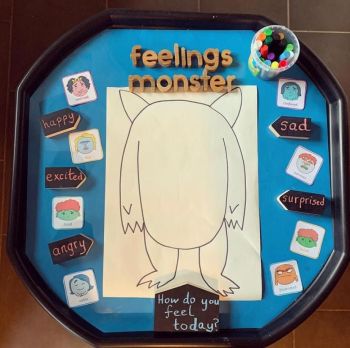 Another positive activity we have done is to create a planning jar. We have talked about all the things we want to do and the places we want to visit when the pandemic is over. We've written them down and put them in a glass jar and when we can, we will choose a few to do every week. This also reinforces the message that lockdown/this pandemic will pass and we will get through this together❤️.
I hope you find some of my activities and ideas helpful. There are lots of toys and games to promote positive mental health on The Wooden Play Den website and I share daily activities and ideas on my Instagram to keep children busy and feeling positive during this time. In part 2 I will be looking at ways of keeping our children physically fit during the pandemic❤️.