Developing Fine Motor skills
Posted on
Developing Fine Motor skills

Written by Sheila O'Reilly
Www.instagram.com/rascals_and_rainbows

There are lots of wonderful toys and activities for promoting and developing fine motor skills, but what do I mean by fine motor skills and why is it important to develop them?!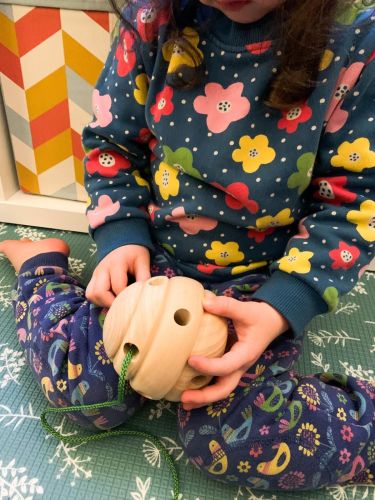 Fine motor skills are developed when children are using the smaller muscles in their hands, fingers and wrists. We focus on developing fine motor skills once children have mastered gross motor skills including walking, jumping, throwing or kicking.

Examples of activities that require fine motor skills include educational activities such as pencil skills (writing, drawing, colouring etc), using scissors and turning pages in a book; play activities such as building with blocks, jigsaw puzzles, dressing dolls etc; and self-care including dressing (zips, buttons, shoe laces etc), eating (using cutlery, opening sandwich bag/lunchbag etc) and hygiene ( brushing hair, cleaning teeth etc).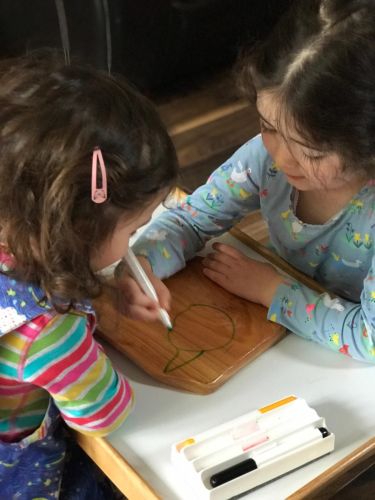 In order to develop these skills children need lots of practice and there are so many fun ways to practice! Some activities that I have tried with my girls include poking pipe cleaners through the holes in a colander, threading pasta onto string to make necklaces, planting seeds (poking holes in the soils and putting in the seeds), unscrewing bottle caps, popping bubble wrap, using dot stickers, using clothes pegs to hang socks, crumpling scrap paper, tearing paper into strips, painting dotty pictures with cotton buds, use tongs/tweezers to lift small loose parts and transfer them from one container to another (good for colour matching play too!), tracing with their finger in sand/salt/shaving foam to make a picture, pushing lots of pompoms into a whisk and then pulling each one out, posting activities, filling squeezy bottles with coloured water. The list is endless! There are so many objects in your home that are perfect for developing fine motor skills.

There are also many early years toys and resources specifically made to develop fine motor skills. Both my girls love threading activities, which are so good for developing hand-eye coordination. The Guidecraft Beehive Lacing has been very popular here. It is the perfect threading toy for little hands. The beehive is made of solid rubberwood with holes for the three bees on coloured strings to lace through it. The threading laces have a wooden head (bee) which makes them much easier to thread through the holes.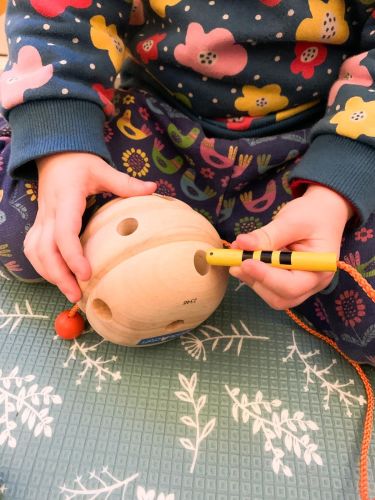 Another popular threading toy here is the Tickit Fruit and Veg sorting crates. My girls love threading fruits to make colourful necklaces for me to wear! To extend their learning, I also incorporate pattern making and sequencing into threading activities.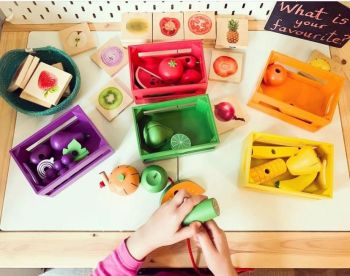 Play dough is another fantastic resource for developing fine motor skills and hand-eye coordination. Squeezing, rolling, poking and manipulating the play dough is a great way to develop the muscles in children's fingers and hands. Rolling big and small balls, rolling sausages, pinching the play dough to make a pot, cutting play dough with scissors are just some examples. I love play dough because you can incorporate it into any theme/play set up and it is always a hit with my girls.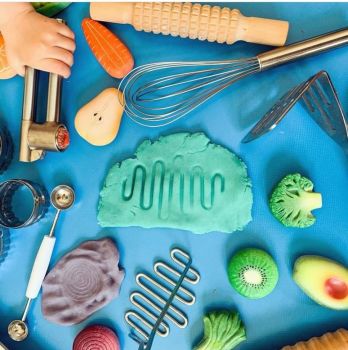 Jigsaw puzzles are another great way of developing fine motor skills through play. I started with peg puzzles, which are easier for little fingers to grasp but it is still quite a challenge to fit the pieces in correctly when toddlers begin doing this type of puzzle. We graduated to simple two piece puzzles and then moved onto puzzles with more pieces. My little girl found the Lanka Kade puzzles quite tricky to put together and I needed to model how to slot the pieces together for her quite a few times before she managed to complete her numbers to 10 elephant independently.

More recently (my little girl is now a pre-schooler!) her wooden alphabet, shape and number boards from The Little Coach House have been wonderful for fine motor practice. She uses her finger and the wooden writing stick to trace inside the lines and can carefully fill the letters/numbers/shapes with mini pom-poms or dyed chickpeas. I encourage her to use tweezers for this activity to further enhance her fine motor skills development.


We have worked hard to develop her fine motor skills and I feel that all the practice has really paid off. My little girl can now use scissors confidently, hold pencils and crayons with the correct tripod grip and can manage buttons and zips independently so I know she is well prepared for the adventures ahead as she starts 'big school.' Mummy, on the other hand, will still be a teary mess on 1st September😅❤️.

I hope you have found my blog useful. I'd love to hear what you think😀.