The Benefits of Playing Games
Posted on
The Benefits of Playing Games
By Sheila O 'Reilly @rascals_and_rainbows

I introduced games to both my girls at age 3 and they really enjoy playing together. Board games, card games and games like Hape Ocean Rescue, are a great way to explore winning and losing with your child and an opportunity to teach them about playing fairly, following rules, taking turns and dealing with success and also disappointment.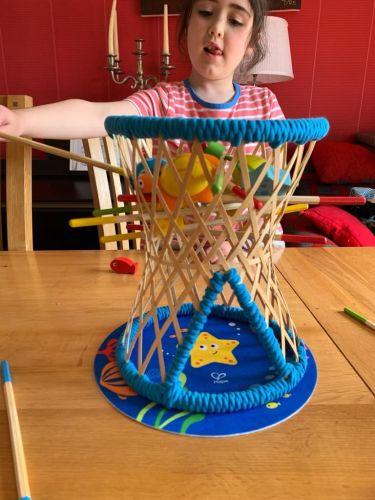 Playing games is also a good way to explore and develop social skills with your child. They must learn to be patient, wait for their turn, share the dice and of course learn how to be a good sport. My girls are very competitive (I don't know where they get it from!!😅) and initially we had many arguments and tears when games weren't going so well for them! I always emphasise the fun we are having when playing and not focus on the importance of who wins and my seven year old is much better at accepting defeat now...my almost four year old is still working on that!!

One of their favourites is the Hape Pallina Ocean Rescue. They played this game many times during the first lockdown. I love that it can be played in different ways depending on the age/ability level of your child. As the levels of difficulty progress, there are opportunities to practice counting in ones and fives, identify and colours and use strategy to rescue certain sea animals. The cage and sticks are made from sustainable bamboo, while the wooden sea creatures are brightly coloured and chunky for little hands. Eco friendly, educational and great fun! What more could you want! My girls still request this game regularly. They absolutely love it!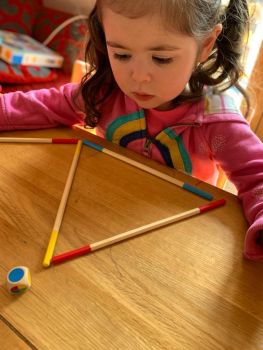 Another popular game with my girls is the Fruit and Veg match. The tiles show colour photographs of different fruits and vegetables with their corresponding slice image. Great for playing matching games, memory games like pairs and Kim's game (a great memory exercise game, where you set out a selection of tiles for your little one to observe, then remove one while they aren't looking and they have to decide which tile is missing); and sorting games such as sorting by colour, texture, food group, seeds, variety etc.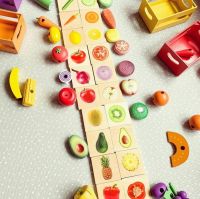 This game also promotes oral language development. I encourage my girls to describe the pictures of the fruit and veg and describe how they taste- sweet, sour, bitter etc and this has also led onto sensory play where we have explored the real fruits and vegetables in the game and carried out taste tests where they were blindfolded and had to guess which fruit/veg they were tasting/touching/smelling.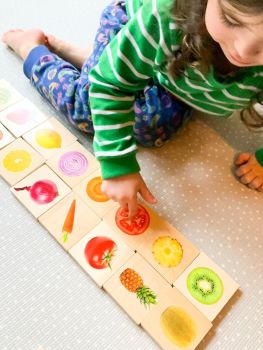 The range from Tickit also includes Domestic Animal Match Game and Wild Animal Match Game.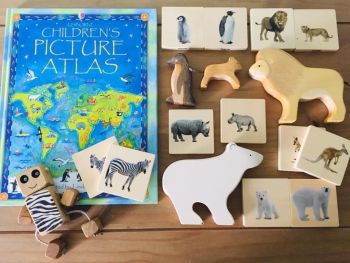 So much to learn and explore through playing games, being creative and extending games into follow-on activities.
Christmas is the perfect time for family games, with lots of fun and learning for your little ones! If you haven't already put a game on the Christmas list, I highly recommend that you do🎄🎅🏼.
Other games available from The Wooden Play Den
Space Ludo £21.50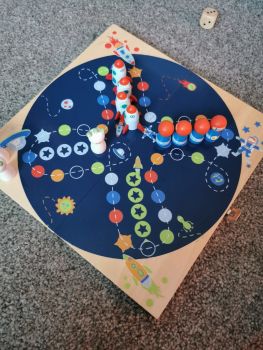 Safari Ludo £21.50
Feel the Shape Pairs Game £12.50
Fishing Game - Bug & Sea Creatures
Raining Cats and Dogs £7.50.
I would love to hear which games are a favourite in your house.