Top 10 Stocking Fillers
Posted on
Top 10 Stocking Fillers
I am finally getting to look at my children's stocking gifts so thought I would put together this little guide of my recommendations for the best Stocking Fillers this Christmas.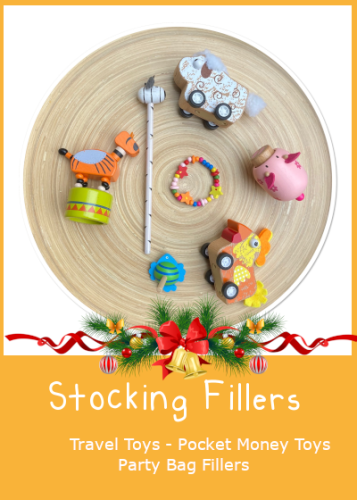 We sometimes do a little joint stocking too as they like some of the same toys. So the Crafty things and Christmas items will go into a joint sack - we introduced this a few years ago and did a letter from Santa telling them that they had to share.
1. Magnifying Glass - £3.00 each
These cute little magnifying glasses are great for little explorers. They allow children to explore their environment - looking more closely at natural resources both inside and outside.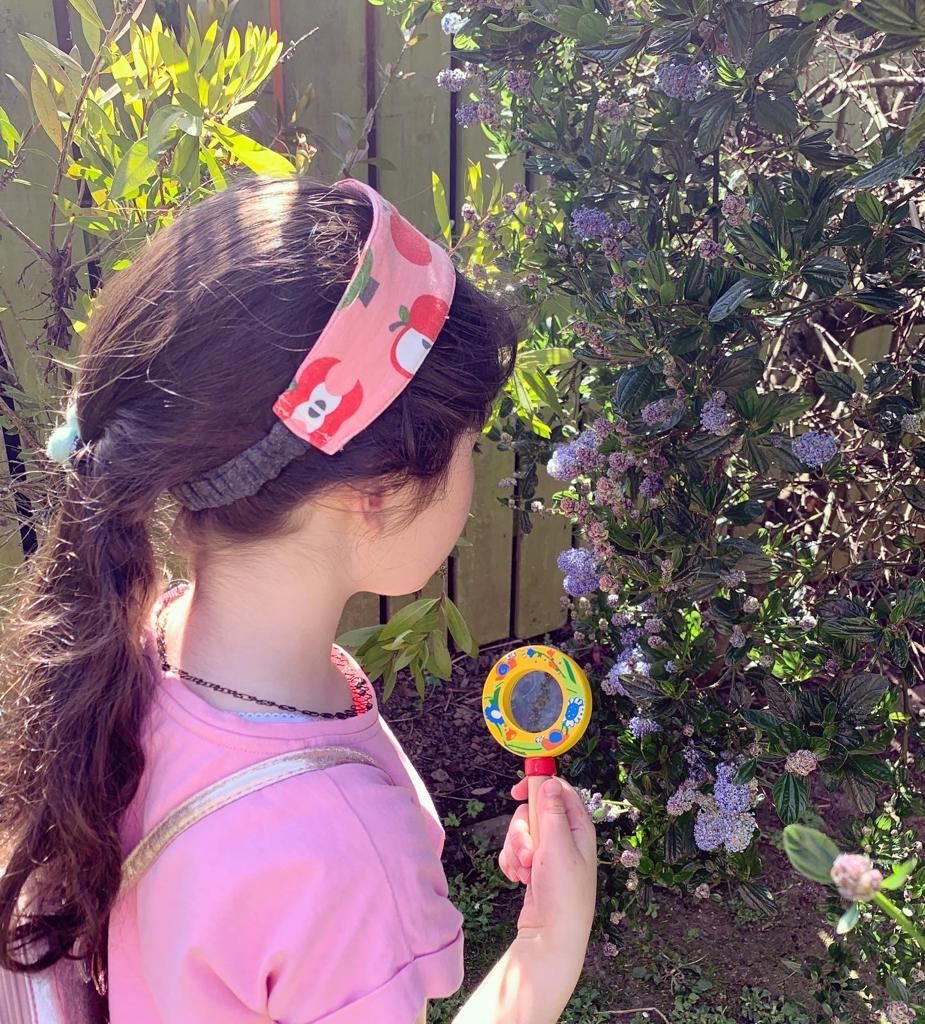 I always include a few Christmassy Things in a Stocking, an Selection box or some Chocolate Coins. However this year I will also be including one of these Dancing Christmas Figures in their Stockings - £3.75 each and Christmas Spinning Tops £2.50 each
My two love crafts, so we always include some craft items, this year I will be giving them some fresh Play Dough and a Dough Stamper £1.95 each - they had the Tools set last Christmas so these will be good to go with them. We also love the Christmassy scented Playdough and the Gingerbread one is a real favourite.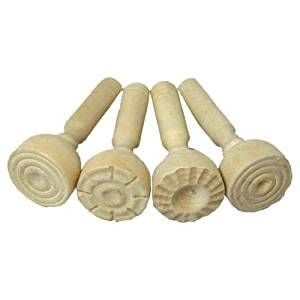 Three different ones to chose from, Compass, Magnifying Glass and Kaleidoscope. Lovely as a set or individually, £3.95 each

5. Animal Stamps - £1.75 each
Another lovely addition to the Craft box, these animals stamps are good for general crafting - can create pictures - lots of different designs to collect.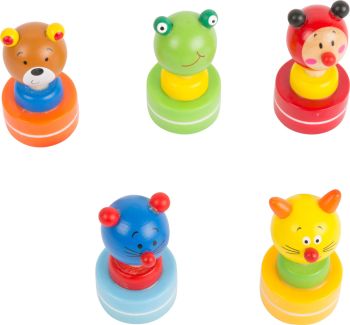 These toys engage children whatever their age, time for calm and focus but to explore light too.
My two favourites are the Glitter Storm and the Sensory Dual Colour.
So popular with children of all ages, my favourite are these Lanka Kade big chunky vehicles - they also have animals with wheels too.
If you have prefer something lighter then the Bajo vehicles are great for small hands as they have holes to grasp.
These are definitely a big favourite and something for all ages. Great for outdoor play and can be transferred inside for further extension to play activities.
Choose from:
This box of shapes kept my two entertained for ages - it was a great toy for out and about in the summer, but they are just as happy ay home playing with this - they are 5 & 7. It comes with some ideas of pictures to make but children can also make their own.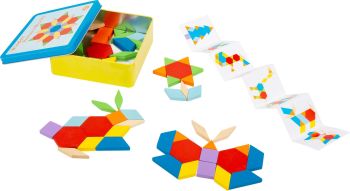 10. Wooden Pencil Case with Pencils, sharpener and ruler. - £4.95 each
This comes in two different designs so perfect for my two, they can have one each. A sliding top and sturdy wooden pencil case, comes with pencils, ruler and sharperner.
I hope this little guide has been helpful. I found it really difficult to keep it to just 10 toys, however you can browse all Stocking Fillers here. Please email or message if you would like any recommendations.