Gift Ideas - Age 4
Posted on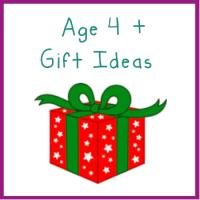 At age 4 your child might now have started school, just like my little lady did this year. She has helped me out with both the Age 4 and Age 5 Categories but would happily play with toys in both sections, so I would recommend you have a browse at Age 5 too. If you are searching for wooden toys for 4 year olds, hopefully this will give you a few ideas.
Here are our Top Gift Ideas for your 4 year old
Games
Playing Games on Christmas Day is a bit of a tradition for me and we love to buy our children a new game to play each year. We like this Stacking Garden Animal Game as the figures can be used in play too.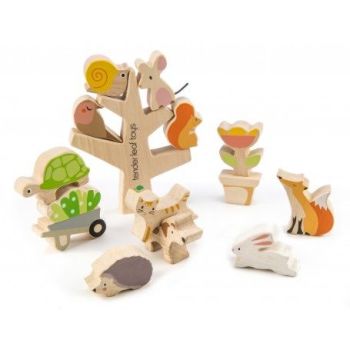 Wooden Till
Playing shops is a good way to encourage maths skills and number work. We love this till with money and card machine. Kids love to copy too don't they!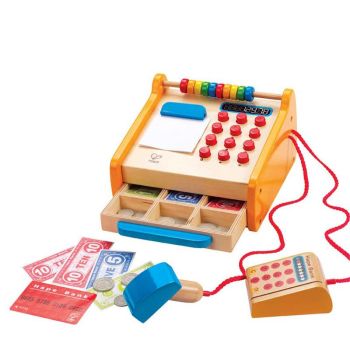 I have two outdoor explorers, so any toys and resources we can take with us on a walk are always a hit. I have included some of the Den Kit sets in Age 5, however the animal track cards and Yellow door footprints are a popular choice here.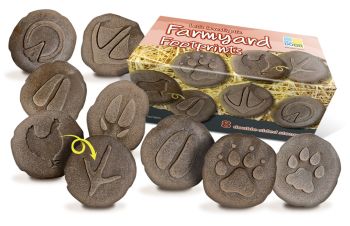 Story Telling
These story telling stones can create real imagination and can also be used for crafts and essy play.
Three themes available - Fairytale, Space and Under the Sea.
Give the gift of a subscription ensures that it lasts throughout the year. Our Subscription can be brand based or age related and can be for any number of months. A great way to build a collection.
An introduction to numbers and letters is great for this age.
If you would like to browse a wider range of toys for your child then please visit the Pre School and also recommend the School Years Category for older ones .