Gift Ideas - Age 4
Posted on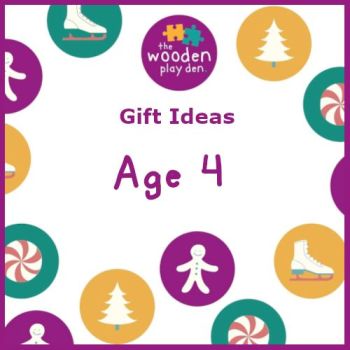 At age 4 your child might now have started school, just like my little lady did this year. She has helped me out with both the Age 4 and Age 5 Categories but would happily play with toys in both sections, so I would recommend you have a browse at Age 5 too. If you are searching for wooden toys for 4 year olds, hopefully this will give you a few ideas.
Here are our Top Gift Ideas for your 4 year old
Games
Playing Games on Christmas Day is a bit of a tradition for me and we love to buy our children a new game to play each year. We like this Stacking Garden Animal Game and also the raining Cats and Dogs both testing balance and patience but with small world play value too.
Dominoes are a popular choice for this age, building stacking and knocking down. Having patience to build and also imagination to build different tracks. A great choice!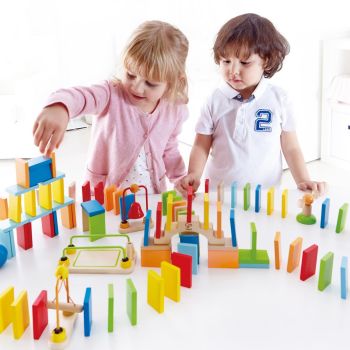 Wooden Till & Play Pack
Playing shops is a good way to encourage maths skills and number work. We love this till with money and card machine. Kids love to copy too don't they!
I have two outdoor explorers, so any toys and resources we can take with us on a walk are always a hit. I have included some of the Den Kit sets in Age 5, however the animal track cards and Yellow door footprints are a popular choice here.
Toys for exploring are also a great idea, binoculars, and this Hape flashlight are perfect for this age too.
Story Telling
These story telling stones can create real imagination and can also be used for crafts and essy play.
Three themes available - Fairytale, Space and Under the Sea.
Give the gift of a subscription ensures that it lasts throughout the year. Our Subscription can be brand based or age related and can be for any number of months. A great way to build a collection.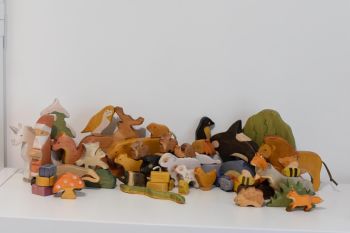 An letters is great for this age, but also bigger and puzzles with more pieces.
If you would like to browse a wider range of toys for your child then please visit the Pre School and also recommend the School Years Category for older ones .