Gift Ideas - Baby's First Christmas
Posted on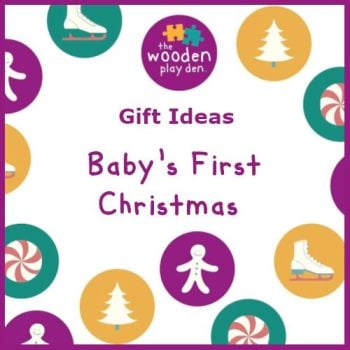 Christmas is coming and choosing gifts can sometimes be a stressful time. Hopefully our gift guides will help pick out the most popular gifts for kids this Christmas.
A Baby's First Christmas is such a special time, with lots of wonderful memories to share with your family.
Included in the guide are toys recommended for up to Age 1, however a lot of them will last for many years. It may also be worth checking the Age 1 plus category as babies change so quickly and it is useful to have toys that they will grow into throughout the year too.
Here are our Top Gift Ideas for your Baby's FIrst Christmas
1. Keep sake Gift
It may be that you would like to take the opportunity to buy your baby a very special keepsake gift for their first Christmas, a bigger present which may not be used straight away but will be kept and cherrished.
Handmade Rainbow Noah's Ark, suitable for age 10 months +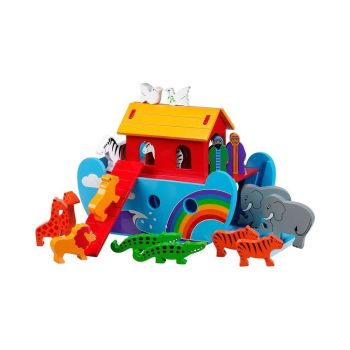 A beautifully handmade Wooden Alphabet, made in the UK.
Babies love looking at themselves in the mirror. I love those first moments when they realise that it s them in the mirror rather than another baby looking back. This has soft edges and is great for tummy time and exploring toys and reflections later on too.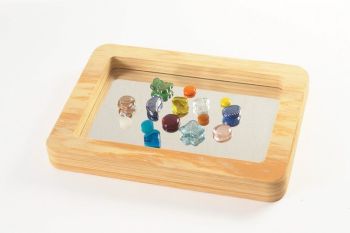 A Bright and Fun toy, perfect for babies early grapsing. It is easy to hold and lightweight.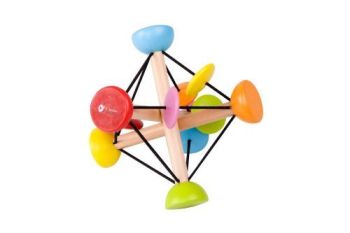 Itis never too early to start reading with your baby, and a Story Sack brings the book to life! My favourite is Dear Zoo - but we have a selection to chose from.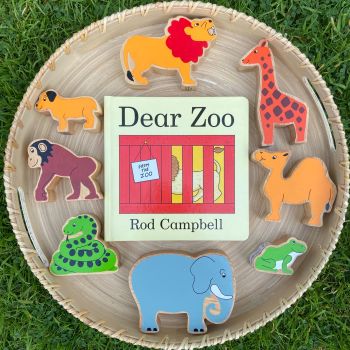 These figures are so popular for the younger age group. Bright and Vibrant and a really good selection including animals, people, and vehicles.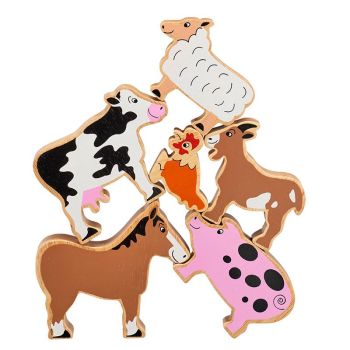 6. Baby Einstein Four Fundamentals
4 Stacking Blocks each developing a different skill, Listening, Touch, Fine Motor Skills & Vision.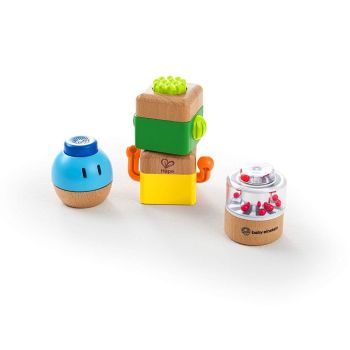 Gift the gift of a subscription ensures that it lasts throughout the year. Our Subscription can be brand based or age related and can be for any number of months. A great way to build a collection.
Everyones favourite friend and will become your babies companion. Safe for babies and a great fiddle toy too.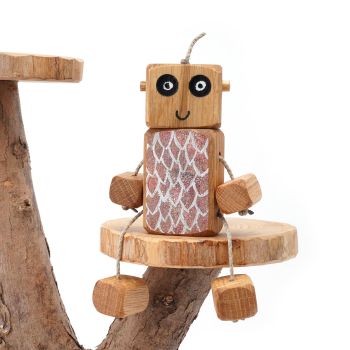 Working on those fine motor skills at a young age is really important and we have a range of engaging puzzles to help - We love this one especially with the suprise of whats behind the piece.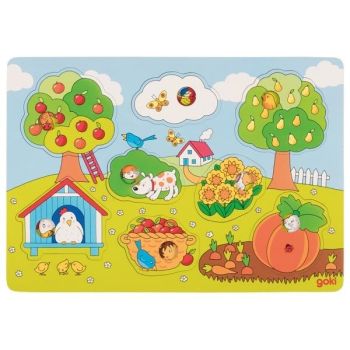 A great sensory toy for babies and a toy that will grow with the child.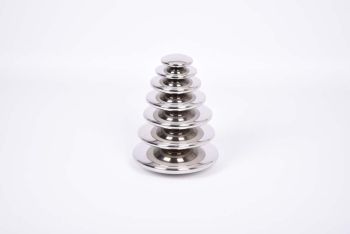 £3 Each
A range of 7 colours to chose from, babies love playing peekaboo - adult supervision required but a lovely item for games and sensory play.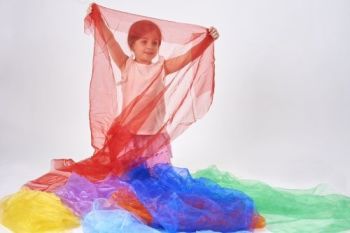 If you would like to browse a wider range of toys for your Baby then please visit the Baby Toys Category