Nature Play Outdoors
Posted on
Written by Sheila O'Reilly
www.instagram.com/rascals_and_rainbows
Outdoor play is such an important part of childhood and there is nothing my girls love more than getting outside to play and explore.
Playing outdoors gives children the opportunity to exercise, develop stamina, strengthen gross motor muscles, takes risks, appreciate nature and much more.
We have definitely acquired a new found appreciation of simple nature play since the arrival of Covid-19 and Lockdown in March. Much more time has been spent playing in parks and forests through Spring, Summer and now into Autumn this year and we have enjoyed observing the seasonal changes too.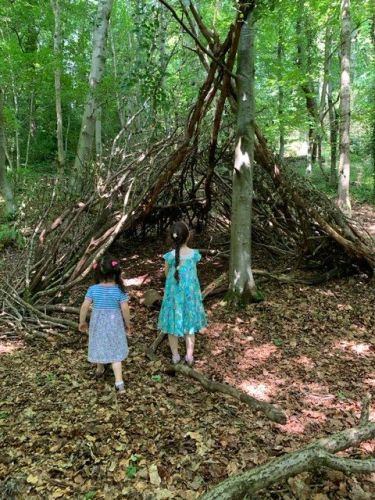 My girls love the freedom of running and playing at the park, climbing trees or going for a bike ride. At times I like to provide them with a purpose/focus when we go for forest walks.
Some examples include: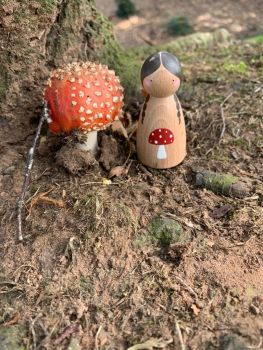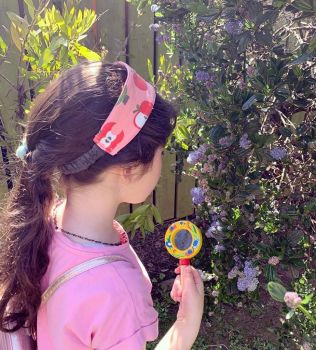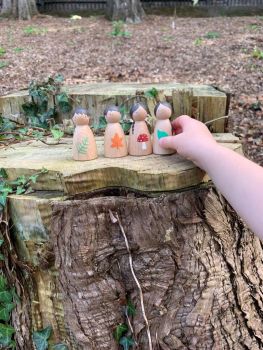 We have good fun with imaginative activities too including going in search of The Gruffalo, looking for fairies and going on bear hunts!
Closer to home, we enjoy nature play in our garden and recently made pizzas for the birds using our
Den Kit Co
. set. My girls also love planting seeds, growing herbs and helping their grandad collect ripe apples for making apple pie.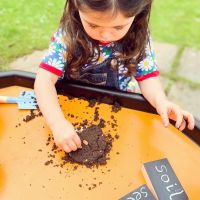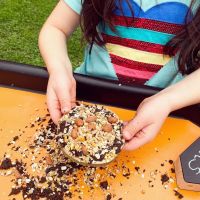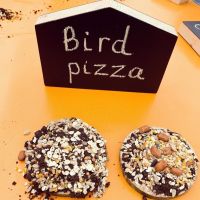 Our outdoor nature play often provides the stimulus for indoor activities including baking tasty treats! Most recently we have used the Autumn treasures we have collected to make an Autumn scene. We have also used pine cones for a variety of counting and measuring activities and Autumn leaves are perfect for leaf rubbings, printing with paint and all kinds of art activities. We love bookish play too and often incorporate our nature treasures as props for stories, poems and non-fiction nature books.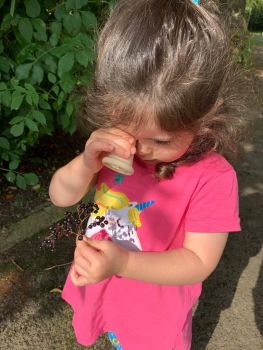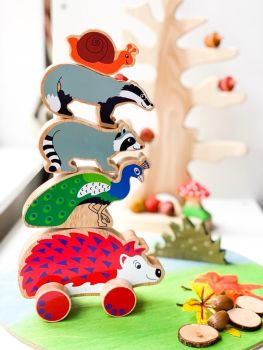 As we head into Autumn and Winter with no sign of Covid-19 disappearing, we will continue to spend lots of time playing outdoors. There is always something to explore and discover and we all feel so much better after a spell in the fresh air! I just need to invest in puddle buster suits and wellies for us all...as Sir Ranulph Fiennes said 'There is no such thing as bad weather, only inappropriate clothing.'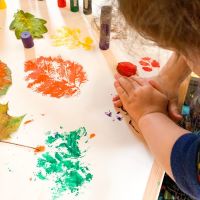 We would love to see your Nature Play activities and ideas - use the hashtag #wpdnatureplay to share and follow along.