Exploring Seeds
Posted on
This week we've been exploring seeds and obviously that meant we could select a few of our lovely Wooden Play Den resources to accompany our topic!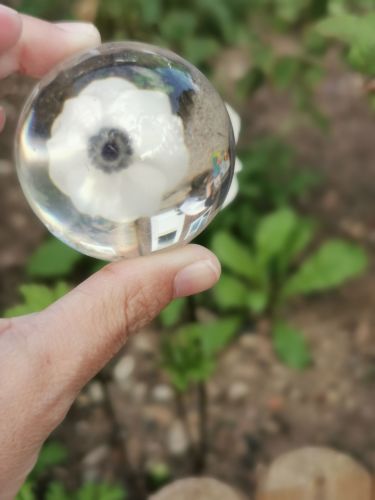 Firstly, we gathered some of our favourites and a few of our beautiful books. We used some of the Yellow Door
fruit stones
to look at the seeds we could spot on them and how seeds can have different shapes, sizes and colours. We then went on a little hunt around the garden to see if we could find some of our home grown fruit and veg and talked about what seeds we might find inside and what colour, shape and size they might be. We used our microscope to have a closer look at the Yellow Door fruit stones before looking at our own tomatoes and snap peas under the microscope to look for similarities and differences in what we observed.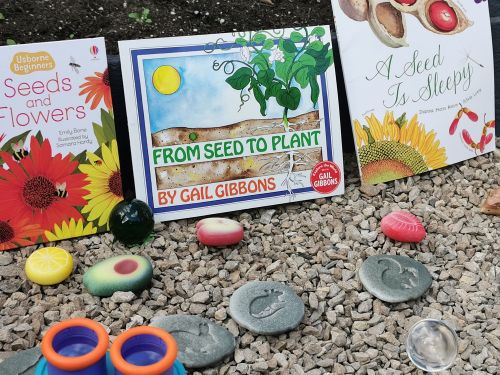 Next, using the Smallfoot
magnifying glass
and one of the Tickit
perception spheres
(a couple of our absolutely essential and most used toys for outside!) we went on another little hunt to search for flower seeds in the garden. Both of them were great to get a closer view of the inside of the flowers and we talked about how seeds can all look completely different and unique just like us!
We finished off a lovely afternoon by looking at seed dispersal. We saw the wind shaking and blowing our poppies and talked about the wind being one way that seeds can travel without needing any legs 😂. We used our Yellow Door footprints and bajo mouse to discuss how animals can also help seeds to travel by eating them and scattering them, often a long distance away, via their droppings (an essential discussion for a curious 7 year old at the moment 😂 as I'm sure a lot of you can relate!)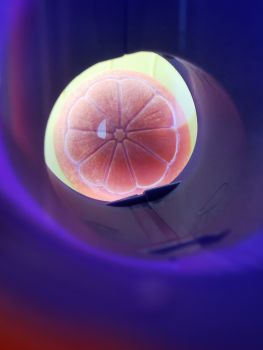 We found everything so fascinating learning more about seeds and how no matter what type of plant, whether edible or ornamental, all have adapted so well and in various ways to keep their own little life cycle continuing on, especially by embracing nature and by working with it and not against it to survive.
There is so much that can be learnt from just a tiny little seed! What will you take with you on your next adventure and where will it take you?
Written by Emily @freerangeedventurer