Small Business Showcase - Hilda's Planet
Posted on
Small Business Showcase - Hilda's Planet
A very exciting Showcase this week as we launch books onto our website. I am so pleased to start with the wonderful Hilda's Planet. The series of books are written by Emily with nature and the great outdoors at the heart of the stories. Inspriring the next generation to look after our planet, and the wildlife, plants and people that inhabit it
Emily very kindly shared a bit more about her and Hilda's Planet.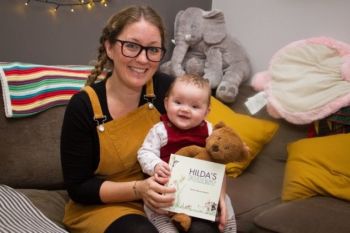 So, Hilda's Planet was born properly about 6 months after my daughter in 2018. After she was born, she slept well (something that hasn't continued!) and I found myself with the odd hour here and there to write and illustrate my first book, Hilda's Forest. I soon realised that if I was going to self publish, I would need some kind of platform to market and sell my books- so Hilda's Planet was born a couple of months before the launch in December 2018.
How did you decide on a business name?
I was researching names for the Hedgehog character in Hilda's Forest when I came across 'Hilda'. Hilda has many meanings but in Norse mythology, it can mean strong or fighter and hold symbolism around fighting a war or battle. We certainly have a battle to fight in terms of looking after this beautiful planet so it seemed to fit perfectly. In terms of the business being called 'Hilda's Planet', I really feel that Earth is not 'ours', but belongs to every living being who lives here so it just seemed right to name the overall business in this way.
What was the first thing you ever sold?
A copy of Hilda's Forest! That feeling when I had the very first person interested in pre- ordering a copy when I really just thought my friends and family would buy them was priceless! It really gave me the drive to carry on writing and illustrating.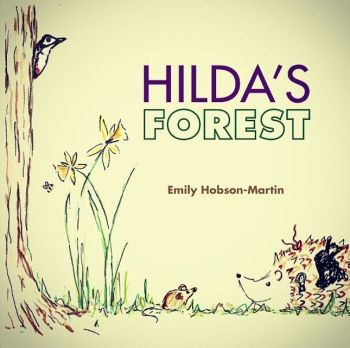 What does a day in the life of look like for you?
Well, things have certainly changed in 2020! I am actually a youth worker as my 'real' job which I do three days per week. So on a 'work' day, I would usually be up super early with my toddler (5.30am... on a good day), play with her and get ready for the day. Pre- pandemic I would then be waving her goodbye to go to one of the grandparents whilst I had the day to catch up on some of my Hilda's Planet work and head to work with young people. Right now, I am working from home so my husband and I juggle work with entertaining our daughter which we are just about getting the hang of. Unfortunately this means I have to prioritise my 'real job' so Hilda work happens after her bedtime... phew!
What do you love most about your business?
I absolutely LOVE the feedback I get from parents, carers and children about the books and the impact it has had on thier children's environmental awareness or thier ability to talk about emotions and mindsets. I also love the days where I get to be creative and actually write or draw rather than work on the website or social media... as much as I love the networking, that stuff can get tiring.
What part of your job do you like the least?
The juggle! It is pretty tough trying to fit everything in and some days this is extra hard but it really is worth it. I am not great with numbers so I am working hard to enjoy accounting.
What's your favourite Book in your range?
I couldn't possibly choose one of my books! It would be like having a favourite child! (Betty the Bee though... she's pretty cute... but don't tell Hilda or Otto)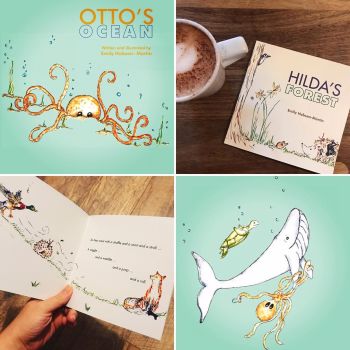 If you could give a mention to another UK business – which would you recommend?
My mum owns and runs a beautiful, sparkly shop in our home town of Sidmouth called Flutterbys @flutterbyssidmouth. She works so hard and sells some absolutely gorgeous things including gifts, beads, charms and jewellery findings so pop in if you are ever in the area! She also has a website www.flutterbyssidmouth.co.uk which will direct you to her eBay store which has some of her products listed. There are so many other wonderful businesses I could mention but for now, @sparklesecoshop (eco gifts and lifestyle products) and @vidabeauty_ecosalon (trailing the way in the beauty world in terms of using sustainable and earth friendly products- shes amazing!)
What's next for Hilda's Planet?
I am currently working on a novel which is taking up a lot of my time. I can't wait to be able to talk more about it but it will cover lots of big life questions and also follow the life of creatures in the Scottish Highlands over the course of a year. I am also cooking up a new childrens book idea so watch this space!
To browse the full range of Books written by Emily -
Click Here