Small Business Showcase - Little Robin Education
Posted on
It is week 3 of our Small Business Showcase and I am really enjoying hearing about all of these UK businesses.
A perfect one for Nature week, it is Little Robin Education, Enjoy!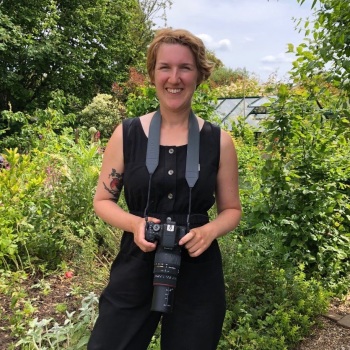 Q: To start off I would love to know how your business started?
A: My background is firmly rooted in biology. I have three degrees, including a PhD, in the subject! After my studies I became a biology teacher and absolutely loved enthusing my teenage students about my subject. I'm currently on a career break while I raise my two sons, and was looking for something to engage my brain. My eldest son was always interested in the names of everything in the living world, and so I made him some flashcards with photos of leaves, as the illustrated cards and books I could find never truly matched up. Things went from there!
Q: How did you decide on a business name?
A: My second little boy was only a few months old at the time I started this venture. His name is Robin and he was very little...so the name just emerged from him!
Q: What was the first thing you ever sold?
A: I sold the leaf flashcards as PDFs on Etsy. I sold a few copies but not very many. I think about 12! People kept asking me for paper copies rather than the download, and they were much more successful! People appreciated quality card and printing rather than printing off the PDFs.
Q: What does a day in the life of look like for you?
A: Mostly I'm looking after my boys, with snatches of time spent on the business when I can. The work can be anything from responding to customers, engaging with people on social media, writing posts, taking photos of play activities, chatting with my reps, making up the card packs, stamping bags, trips to the post box, writing envelopes, updating the website or creating new products with my trusty camera around my neck! I have to do most of my work in the evening, so there's not much "me" time, but I absolutely love my business, so I don't mind too much.
Q: What do you love most about your business?
A: I love that it allows me to continue to enthuse kids about biology and nature, even though I'm not in the classroom at the moment. I also love coming up with new products. It appeals to my creative side!
Q: What part of your job do you like the least?
A: I suppose it's quite frustrating sometimes because I don't have as much time to put into it as I'd like.
Q: What's your favourite product from your range?
A: At the moment it's got to be the new Bee Out & About cards and activity pack. It was so much fun to make and I spent hours chasing bees around my garden to photograph and learning about the different species to write the facts on the backs of the cards.
Q: What is your least favourite?
A: That's tough...I don't think there's anything I don't like, they're all like my little babies and took so much time to develop!
Q: If you could give a mention to another UK business – which would you recommend?
A: I love this question! I really love Jo at Jo Foo Wildlife Photography, who I've worked with on a couple of the card packs. Her photography is amazing and she inspires me all the time. Also Rebs at The Crayon Bug (@thecrayonbug on Instagram), she's so creative and has beautiful products. There are so many others!
Q: What's next for Little Robin?
A: I'm working on a few card packs (including butterflies), I've worked with The Mossy Hill to make some gorgeous embroidered patches to match the card packs and I'm developing a plant science kit at the moment. My main project I'm working on though is a quarterly nature subscription box for women under a new business called Robin + Rose Nature (@robin.and.rose.nature). It'll feature a nature book, magazine full of nature education, interviews and articles, seeds and bulbs and an art print. I'm really excited about it!