Small Business Showcase - The Den Kit Co.
Posted on
Small Business Showcase - The Den Kit Co.
I have received so much wonderful feedback following the launch of our Small Business Showcase Blog last week.
Next up is The Den Kit Co. A wonderful company creating resources for creative, fun and unprescribed outdoor play. They are also local to me, so it is lovely to be able to support a local business in Shropshire.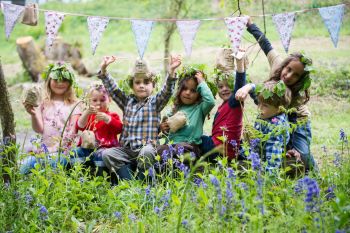 Q: I would love to know how your business started?
A: Jo and I were both teachers with lots of children of our own. We introduced Forest School into Shropshire (trained Forest School Leaders) and were passionate about children playing and learning outdoors in a natural environment. As advocates for children we would often bemoan the quality and integrity of children's toys and games and then decided that we needed to act on our ideas!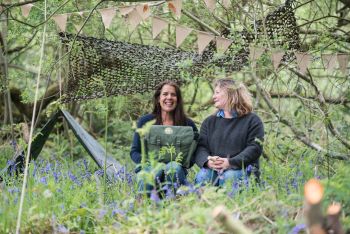 Q: How did you decide on a business name?
A: Originally we called ourselves Flibberty as this captured a sense of 'we didn't really know what we were doing but it was creative'! We renamed ourselves The Den Kit Company as we do know what we're doing now. We invented The Den Kit and needed to stake our claim.
Q: What was the first thing you ever sold?
A: A Den Kit! I remember it vividly as we were at Much Wenlock Christmas fair. I found the whole process of expecting someone to give me money for something we had actually designed and made so excruciatingly embarrassing that I hid behind the countertop and left Jo to it! Luckily Jo is a bit more sensible. We celebrated hugely and I will never forget that moment.
Q: What does a day in the life of look like for you?
A: The best thing about working in the Den Kit Company is the variation. I could be cutting hazel sticks in a woodland, spending time with children exploring our kits, having business meetings, struggling with social media apps, designing new products, sorting H&S, writing for our blog spot, liaising with our brilliantly talented team- every day is different. Jo and I were not business women in any sense and we have been on and continue on a very steep learning curve - some blind panic and a lot of laughter!
Q: What do you love most about your business?
That we are gradually changing the perception of outdoor play. Our kits are just the beginning of adventure, joy and play in the natural environment - a passport to outdoors. We learn more and more about the importance of children spending time outside for so many reasons- eyesight, well-being, vitamin D, nurturing imaginations and creativity, life-skills, resilience and hopefully we are facilitating this movement in some small way.
Q: What's your favourite product from your range?
A: Difficult question as we designed them all from scratch and part of our motivation was to make wonderful things! I love them all and we have developed some new kits for this Summer which I'm so excited about - but it probably has to be the Original Den Kit as this is the basis of our whole ethos.
Q: What is your least favourite?
A: I know this sounds trite but I don't have a least favourite. We just could not bring ourselves to sell anything that we don't totally love. There's always room for improvement and we're constantly looking for ways to improve everything-as we grow we have more choices and that's really good but I genuinely don't have a least favourite
Q: If you could give a mention to another UK business – which would you recommend?
A: There are so many independent small businesses working really hard and producing great products - we have found Instagram a great way to find them. We've recently collaborated with Lots of Lovely Art, who produce beautiful art boxes for children - a perfect way to introduce new techniques and artists to children, and a source of creative entertainment during lockdown and beyond.
Q: What's next for The Den Kit Company?
A: We have so many ideas of things we'd like to produce and have 4/5 new kits coming out very soon(fingers crossed -it's so complicated) and more to follow. It's just time as we're a small team making everything ourselves. We have to pace ourselves but it's difficult to harness the enthusiasm!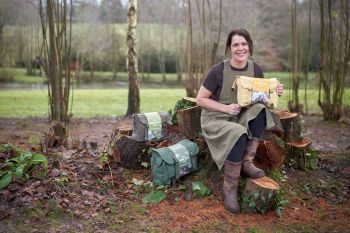 We have recently had a delivery of their lovely products, including the new Plant a Tree Kit and you can find them all here.