Wood Like to Play - Number Puzzle Review
Posted on
Wood LIke to Play Number Puzzle
We really enjoy playing with a variety of wooden toys in our house, and the 'Wood Like To Play' jigsaws really caught my eye when browsing the Wooden Play Den website. The bold colours and large shaped pieces looked fantastic for small hands, just what we needed when beginning to explore jigsaws.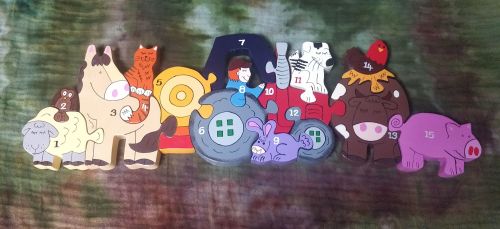 When the jigsaw arrived it was packaged made up, which was really good for the girls to see what the jigsaw would look like once completed. It also came with a fantastic linen bag to store the puzzle in, when not in use.
When Kiera first saw the jigsaw she was so excited, she initially looked at it, and pointed to the different animals. As she pointed at them she was able to name most of the animals in the puzzle. Quickly she noticed that the jigsaw also had numbers on it. We practiced pointing to the numbers and counting.
The jigsaw has promoted number recognition and we have been able to use alongside other resources, matching the numbers.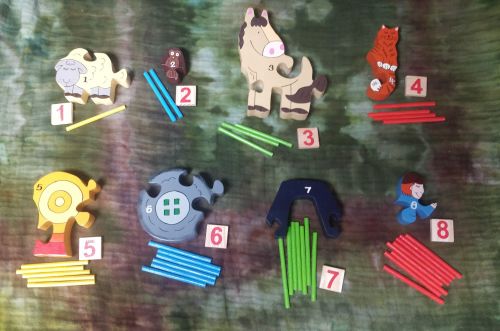 We have also been able to look at ordering numbers, by assembling the jigsaw in order. We have done this both forwards and backwards to develop skills of counting forwards and backwards.
The little bag is a great addition, as it means we can take the jigsaw out and about with us wherever we go. The jigsaw has provided fantastic entertainment at the dinner table when we have been out and about.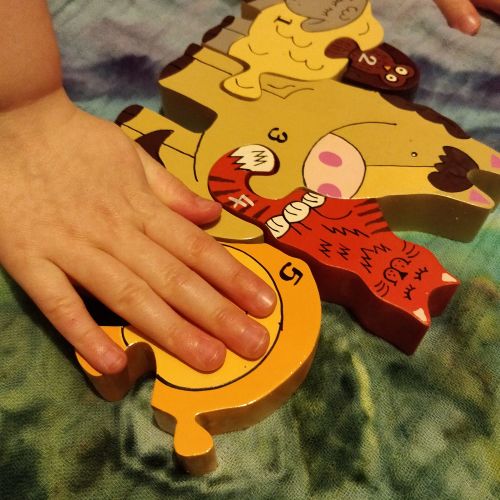 This jigsaw has been a really useful tool in developing fine and gross motor skills along with counting and number recognition.
Thanks for reading @naomimorris16
We now have 20% off the complete range of Wood Like to Play puzzles