Wooden Doctors Set - Review
Posted on
Since starting Speech and Language Therapy 6 months ago we have used role play as a really successful way of developing Ronnie's speech further. This means I am always on the lookout for toys that work well within a role play set up.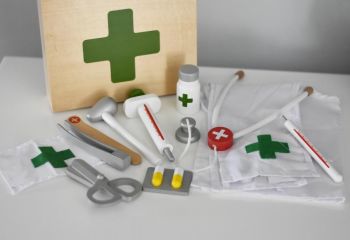 This wooden doctors kit caught my eye as I love wooden toys and I was really impressed with the contents and size of the set itself.
The set comes with a Syringe, Stethoscope, reflex hammer, thermometer, scissors, tweezers, tongue stick, tablets, pill bottle, apron and mask. All of this can be stored in the lovely little wooden carry case. The set itself is a good size and is of great quality. The case is sturdy and is great for storage. This is an excellent play set and I would happily recommend for any children who like role play style play, caring for dolls etc or need help in developing speech or emotionally.
When I initially introduced the set to Ronnie he immediately told me he was ''sick'' and laid down for me to ''make better''. This led to conversations that were brilliant for his speech and emotional development like ''where does it hurt'', ''how do you feel'' and ''is that better''. This really encouraged him to respond, thinking of how a sick person may feel and lead the game.
When Ronnie ''felt better'' we then swapped roles and I became the patient. This encouraged Ronnie to care for me and be empathetic to how I was feeling. Very soon ''Doctor Ronnie'' soon made me feel much better!
Ronnie particularly loved the carry case. He insisted on going outside so he could knock the door, holding his case and announce ''the doctor is here''.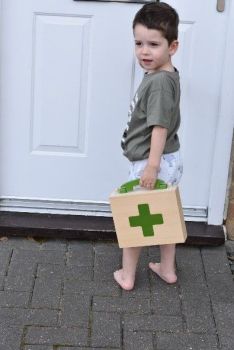 Since introducing the set it has become a firm favourite toy, Ned the robot particularly has received a lot of medical treatment over the past few weeks!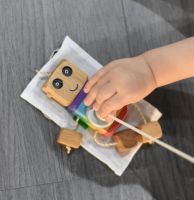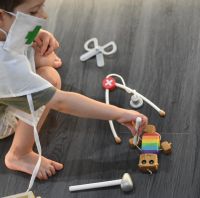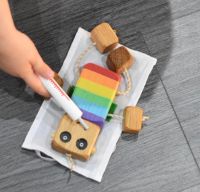 The syringe even came with us on our recent trip to the GP surgery for the dreaded pre-school jabs and was a great distraction for him as he gave Ned an injection whilst he received the real one!
I feel this set has not only given us a great game to play to encourage his speech development, I also feel that his emotional development has improved and he has gained lots of confidence for our regular hospital and doctors trips.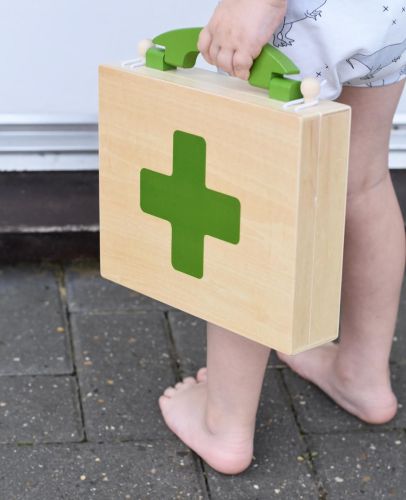 In our household we can now be safe in the knowledge that Doctor Ronnie is ready to help in medical emergencies!
For more information and to purchase this set, please click here
Thank you to @ronnies_mumma for a lovely review, so please Ronnie enjoyed the set.