Top 10 Travel Toys 2018
Posted on
Whether you are going to a Wedding, going out for a special meal or going on holiday, having the right toys to keep the children entertained can be a real help. I have collated a list of my top 10 travel toys, which will not only hold your child's attention but also be easy to transport.
This hand held game is light weight and easy to carry. It is all in one peice so there is no worry about losing parts of the toy. Children have to move the coloured balls into the matching colour areas with the magnetic pen. Good for concentration, accuracy and persistence. Having tried this with my children, I would recommend this for children age 3 - 7.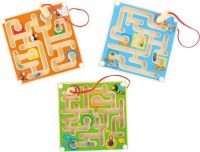 There are 3 options for Blocks in a Box, Character, Pirate and Mermaid. A perfect companion and so many ways to play. All come in a box so easily kept together.
A little figet toy, these have been really popular with my 2 year old. It keeps her entertained as we do the shopping in the supermarket!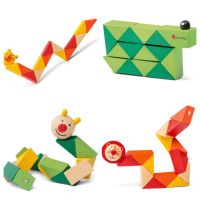 4. Animal Nesting Dolls - £16.50
These have so many uses, stacking, nesting, story telling. really popular with my 2 and 5 year old. They come in themes of Penguin, Owl and Bears.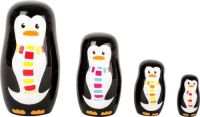 5. Bags of fun - matching pairs - £9
Inside this bag is a fun and colourful memory game of 18 illustrated wooden matching pairs. Find the pair, match the colours and pictures and all come in a pretty draw string bag.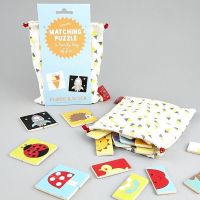 6. Slot and Build Daisies - £9.50
Let their imagination create a plethora of designs with these slot and build daisies. We have created dinosaurs and animals but also used them to create letters and numbers and used them for counting games. A good option for different ages and can be played with on different levels to suit the child.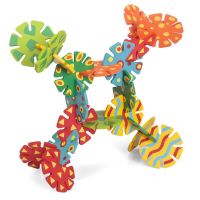 7. Fishing Port in a tin - £10.50
This has to be the perfect travel companion for holidays. Create a little play scene with a mat and figures included.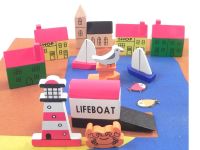 If you have a keen drawer then this would be a good option, letters and number magnetics included and a pen, the case can be used to transport some extra paper and pens too.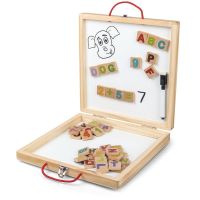 Farm and Safari themes available, another good option for children of different ages as it can be played with on different levels. Counting and playing traditional dominoes but also use it for colours and animal sounds.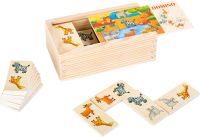 A game for accuracy and persistence, another good one for older children and adults too!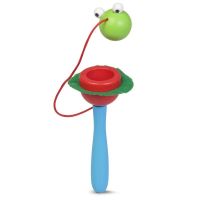 I hope this has given you a few ideas, to see our full range of Travel Toys visit our page here