Best Sellers Age 6+
Posted on
Best Sellers Age 6+
If you are looking for a Children's gift, then this list of best sellers make ideal gifts for kids for age 6+.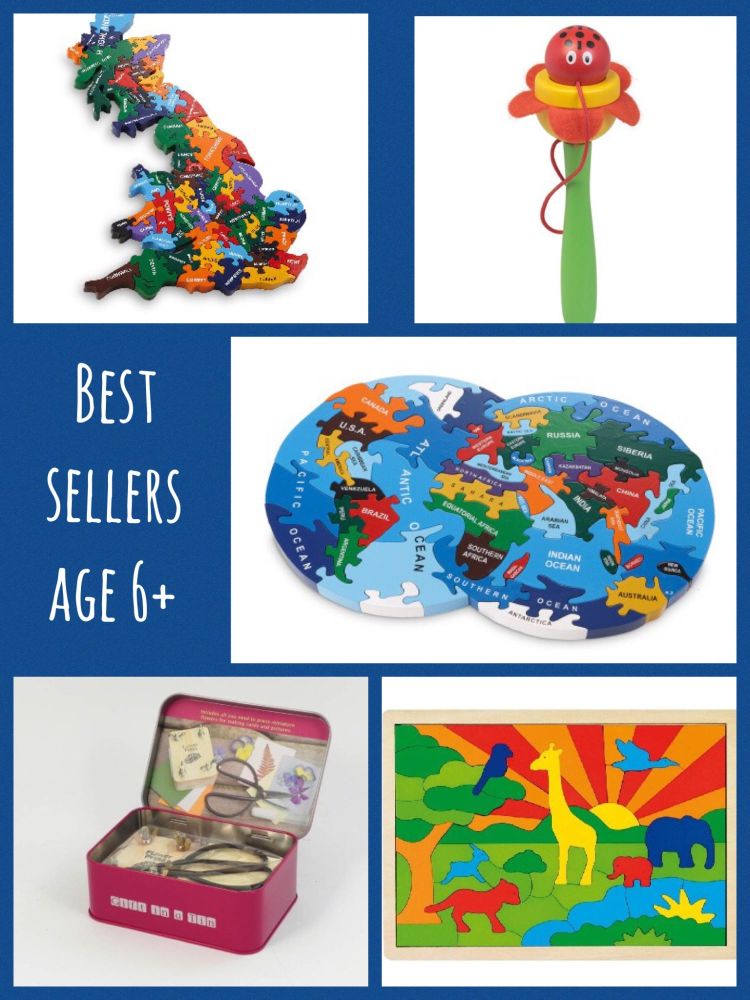 Learn the countries of the world with this Handmade and brightly painted Map. Includes Oceans and Sea. £29.50
Learn the counties of the UK with this Map, a great puzzle for children and adults. And a lovely idea for Christmas Day. £31.50
A complete Flower Press kit in a tin, ideal for older children to complete with adult supervision. Everything you need to complete your own flower pressing. Children can then add then to cards or make pictures with their pressed flowers. £10
Brightly coloured cup and ball, challenge children and parents to see who can get the ball in the cup first. It's harder than it looks! £3
A more complex jigsaw for older children or those who are a whizz at jigsaws. A blank wooden frame and lots of coloured pieces. Good Luck! Safari, Lighthouse and Hedgehog themes available
Our complete range of toys recommended for Junior age children can be found here.