Best Sellers Age 4-6
Posted on
Best selling toys Age 4 – 6
If you are not sure what to buy, these toys make great gifts for kids - for age 4 - 6 year olds.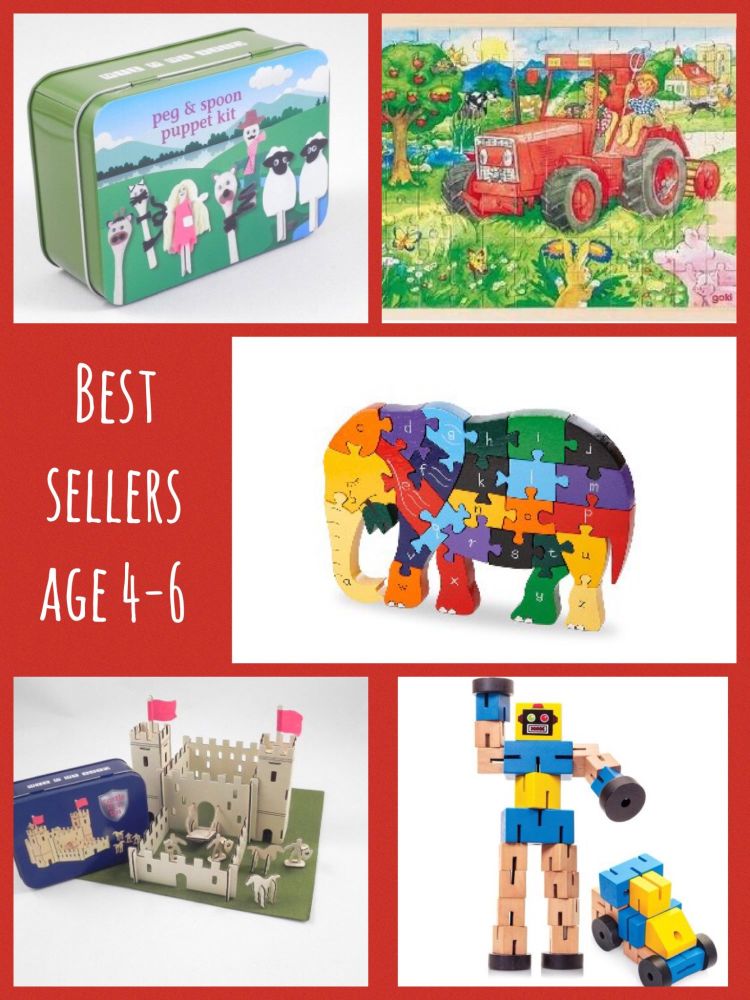 A popular toy, let their imagination go and see what they can create, a car, man, boat. I've even had a few dads purchase these for themselves. Available in Red or Blue. £6.50
2. Alphabet Puzzles – from £18
All of the Handmade Alphabet puzzles come with lower case letters, ideal for early readers and pre-schoolers. Colourful in design and available in a range of designs, Butterfly, Digger, Fire Engine, Horse, Snake.
3. Tractor Jigsaw – 96 pieces - £9.50
Jigsaw comes in a wooden frame. 96 pieces so challenging for older children. Also available, Pirate Ship, Horse Show, Wonderland £9.50
Inspire their imagination by creating this castle in a tin, Knight Figures and a Draw bridge a great small world play set.
All of the equipment needed to make a farmer and his family and a range of farm animals. Once complete put on a puppet show with the characters for story telling or imaginative play.
Our complete range of toys recommended for Infants' age can be found here.