Best Sellers - Pre-school
Posted on
Best Sellers Pre-School
Pre-school children will love these toys some great gift ideas for children of pre-school.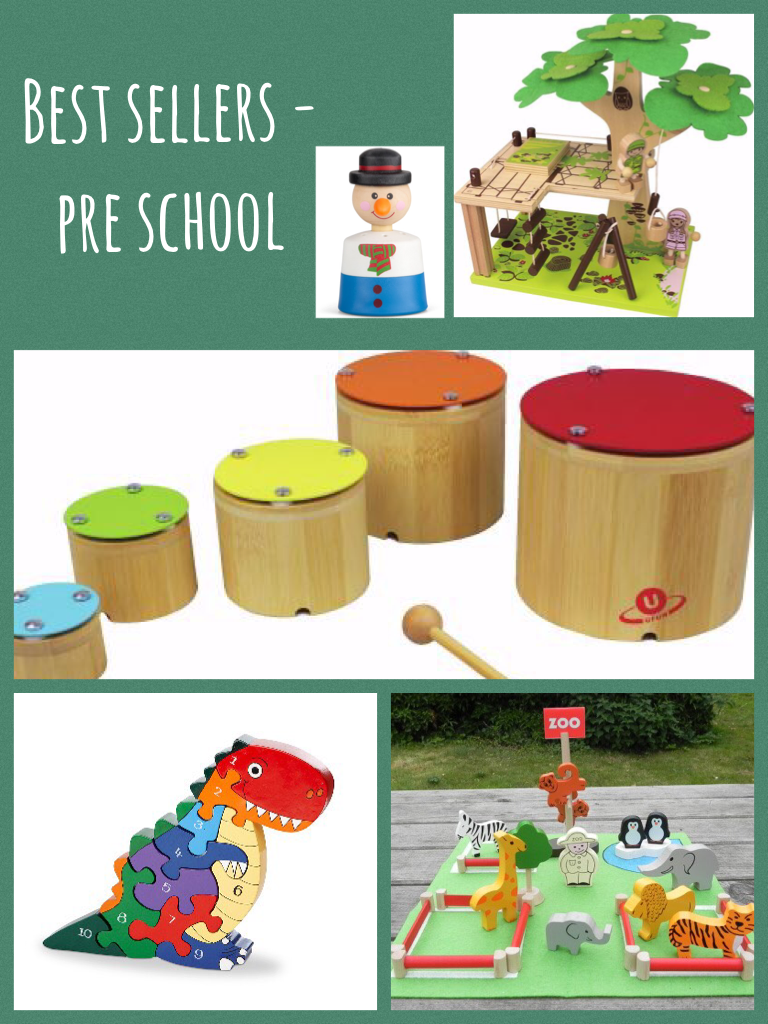 1. Tree House Play Set - £24.99
Charming Tree house play set including dolls, rope ladder, swing and bucket.
Enjoy endless adventures. This is supplied flat pack toy easily assembles using a unique connection system so makes a great present to go through the post!
Handmade puzzles are so colourful and sturdy, chunky pieces to place together by number. Encourages number recognition and counting. A wide variety of themes available including, Tractor, Elephant, Pig, Owl and the Pussy Cat.
Play sets in a tin come with a play mat and zoo enclosures along with the animals and zoo keeper, a great small world play toy and ideal for travel. Farm in a Tin and Fishing Port in a Tin also available.
4. Santa/Snowman Music Makers - £4 each
The most popular Christmas toy this year! Singing Jingle Bells makes all children smile. £4
5. Nesting Xylophone set - £22.99
5 piece handmade xylophone nesting set, great fun and beautifully made.
A full range of our toys for Pre-schoolers can be found here