Best Sellers - Toddlers
Posted on
Best Selling gifts for Toddlers
Having two children under the age of 4 does mean that I have lots of toys for this age category. Here I have selected the best sellers and most popular items with both adults and children. These make great gifts for toddlers.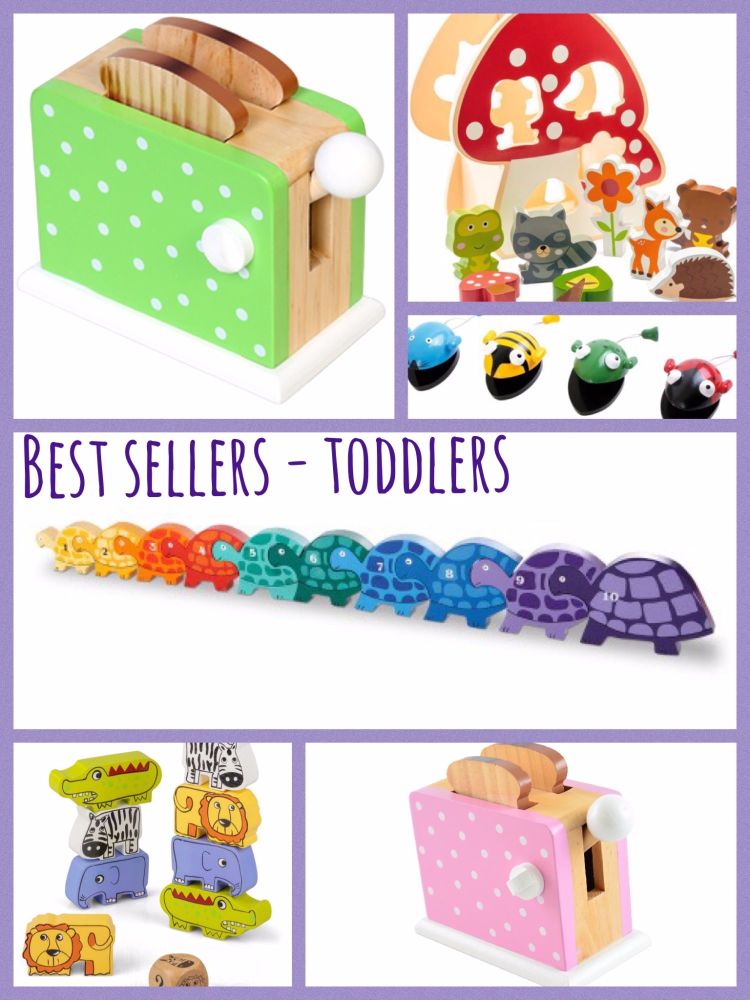 1. Woodland Animal Shape Sorter - £14
8 little woodland animals all fit within the toadstool with a carry handle, so many ways to play with this set.
A lovely first game for little children, roll the dice and stack the animals up high. Aids development of fine motor skills. Learning about balance and turn taking. Figures can also be used in small world play. 2 of each animal included. £8.50
Handmade number counting row, brightly coloured and can stand up for display or lay flat for play. Available in Chick, Tractor or Tortoise.
These cute Toasters are a great addition to role play kitchen or restaurant. With a pop up lever and toast included. Available in Pink and Green.
A fab stocking filler, these brightly coloured Animal Clackers are easy for little hands to click and clack. Dance and make music, available in Red Ladybird, Yellow Bumble Bee, Blue Mouse and Green Frog.
Our full range of gifts for toddlers can be found here