Games for all Ages
Posted on
Games
Playing games with other children and adults is a good way of encouraging social skills and enabling children to interact with others whilst following rules and guidelines. These games provide fun ways to learn and are for a range of ages.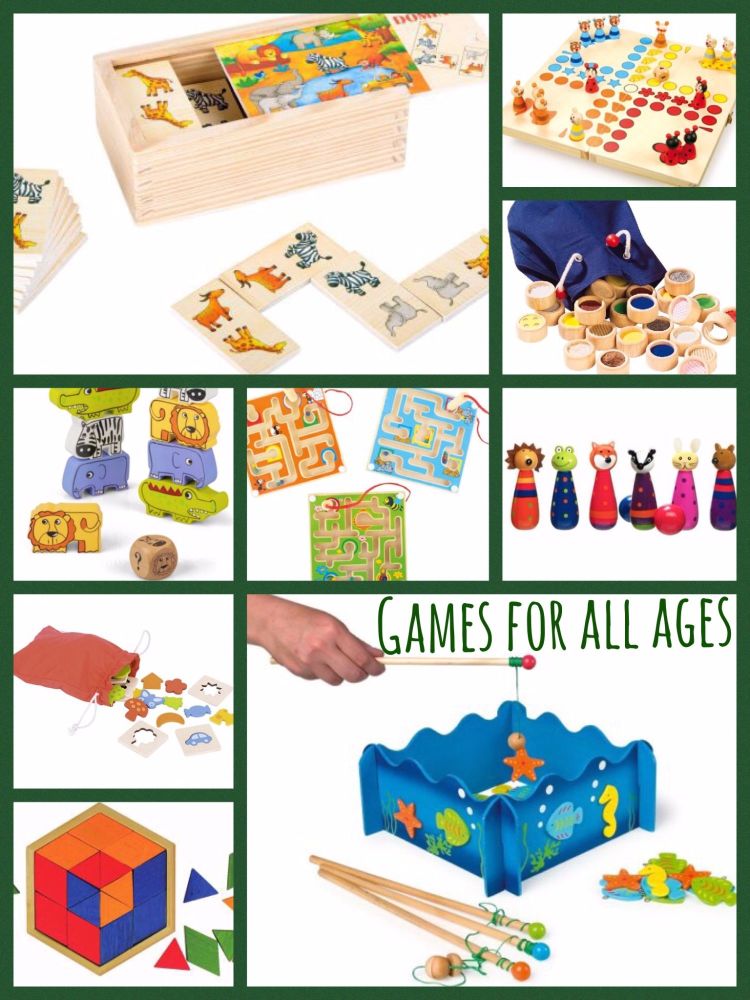 A lovely first game for little children, roll the dice and stack the animals up high. Aids development of fine motor skills. Learning about balance and turn taking. Figures can also be used in small world play. 2 of each animal included.
Up to 4 players each have a different colour, roll the dice and move your players to get all of them back home. An easy game for children to learn and allows them to practice counting and turn taking.
3. Fishing Game - £14.50
Up to 4 players, fish to capture the correct colour fish to win, a steady hand and accuracy are the name of the game.
4. Make a Pairs numbers game - £6.50
Learning the numbers, make it fun with this game. Match the pieces and count the objects to match with the correct number.
Colourful animal safari dominoes. Counting, matching, and even stacking dominoes are all fun ways to develop skills.
Our full range of games can be found here.