Baby's First Christmas
Posted on
A Baby's first Christmas is an extra special time. You want to buy them the perfect gift, but all babies will be interested in are the bright lights, music, trees and wrapping paper.
Here are a few gift ideas for your babies first Christmas. Young children change so much at this age that it's worth thinking about what they might need in 6 months time expecially if they have a birthday later in the year.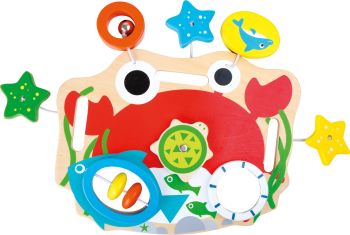 A sensory experience for you little one, mirrors, sounds and textures. A lovely toy which can be used independently for tummy time or babies who are sitting up. Alternatively show your baby the features and let them copy you whilst they are sat on your knee.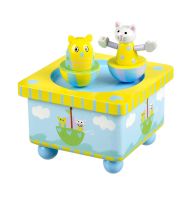 Our most popular gift for new babies. A lovely keepsake gift. Babies are mesmerised by these dancing figures. Can be played with as a toy as your child gets older. Farm, Noah's Ark, Fairy, Owl and the Pussy Cat and Pirate themes available. £16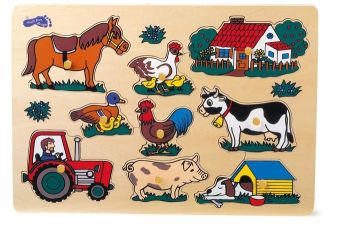 Babies from around 9 months up until approximately age 3 or 4 enjoy peg puzzles. A tool to aid develop fine motor skills and that all important pincer grip for little ones. A few designs available, Baby Animals, Farm, Horse, Dragon, Train and Lion. From £7.50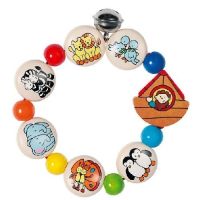 Our Baby Touch Rings are a really popular first toy, brightly coloured and soft wood to encourage senses. A few designs available some with bell rattles. £6.50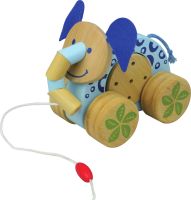 Our full range of Baby toys can be found here
Bamboo animal pull along toy with a bell roller. Listen to the bell ring as baby pulls along giving them instant reward. Available in Tiger, Zebra and Elephant. Brightly coloured so attractive for new babies too. £14.50