Travelling with Tots
Posted on
The summer holiday season is in full swing. You may be waiting until the school holidays for your family trip but now is a great time to get prepared.
Smaller babies might be easier to take along for the ride, but it might not always be the time you think of going on a big holiday abroad or a long car journey to a UK destination. If you think about it, in many ways its easier with a baby, before they start to crawl and eat food you don't have to worry about taking foods that they like and the worry of what they might encounter should they be climbing and crawling. It is tricky when they are up in the night and they maybe more unsettled in another cot but taking them on an aeroplane and them sitting on your knee is not as bad as having a 2 year old that wants to walk the aisles whilst the trolley is coming through!
Once they reach toddler age they want to be exploring more and lack concentration on one particular task. However this is where taking some new toys is a good idea. A small bag of new things for the care or plane will keep them entertained for longer. Maybe select figures which can be made into a story, a number of our number jigsaws are also playsets so 2 or 3 toys in 1, and they all come in a cotton bag which is great for transporting them too. Have a look at the range here.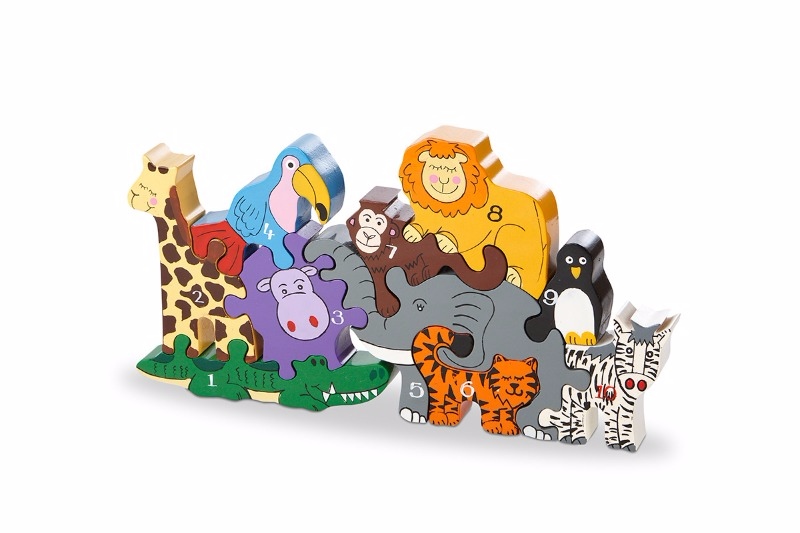 You could also consider a little pot of smaller items, a selection of pocket money toys and things they can fiddle with. The Transformers are great for this, and also the Lacing Beetles both small enough to transport but good for engaging children and keeping them entertained. Gifts in a tin are a good travel option, with some craft ideas and also playsets.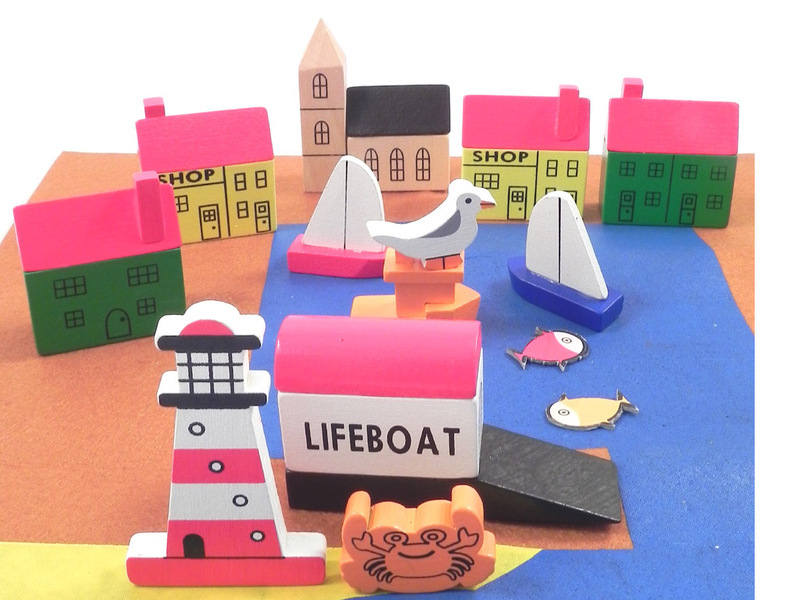 When they are a bit older age 3 onwards, games are a good idea as they can keep their concentration a bit longer and engage in a game. Ludo is a great simple game to follow and our Animal and Pirate Ludo both come in a travel case so easy to take away.
If you are lucky by the time they reach 2 they will also be interested in TV, they may sit and watch TV programmes or a film on the plane or an Ipad in the car. This may well be a life savers and a definate option to take away.
Older children are probably easier to keep entertained, activity books, jigsaws are all good options. New things again retain their attention for longer and also games where they can write down answers. Hangman, noughts and crosses, word searches and pic charades can all be done with a note pad and pen. Having some family games in mind for the journey is a good idea, how about writing a list of things for them to look out for and them being able to write down each time they see one?
So my top tips for travelling with tots:
- get a few new toys for the journey and a little pot or bag for them to go in
- every parent already knows this but, take plenty of snacks, i am always amazed by how much food they get through
- think about stories and games before you go, i-spy, spot the ...... Alphabet game
I would love to hear your top tips.