Weekly offer - Music Box
Posted on
Owl and the Pussy Cat Music Box - review and offer
Our range of Music Boxes are one of our best sellers both online and at events. They all play beautiful tunes and the spinning figures capture children's attention immediately. Made by Orange Tree Toys they measure 10 cm by 10 cm, by 7 cm high, with the small characters on top of the box, and look just lovely on a child's bedroom or nursery book shelf. The tune range from Old McDonald has a Farm, When you wish Upon a Star, Lullaby, Row Row the Boat and many more.
They are great as a gift and so versatile. A lovely idea for a Baby Shower Gift, Christening Gift or even a Birthday or Christmas Gift for child up to the age of 5. The age recommendation is 36 months plus, however babies are mesmorised so they can enjoy from afar.
The Owl and the Pussy Cat Music Box plays Brahms Lullaby and is most popular as a new baby gift as its suitable for both boys and girls and can sooth new babies off to sleep with its beautiful tune.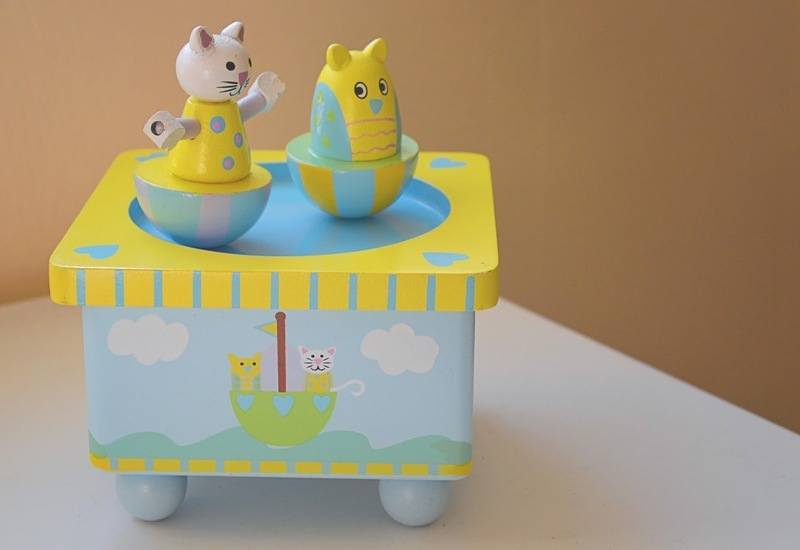 For this week only we have reduced this beautiful music box by 25% to just £11.25. You can look at our complete range here. If you if wish to buy take a look at the Owl and the Pussy Cat here.