Bajo Tractor and Trailer with Blocks
Posted on
I have talked about Bajo Wooden Toys before, their quality and design really do stand out. A toy that looks truely beautiful as decoration, sturdy enough to be played with, bright enough to attract children's attention and has many moving parts and objects to capture their imagination.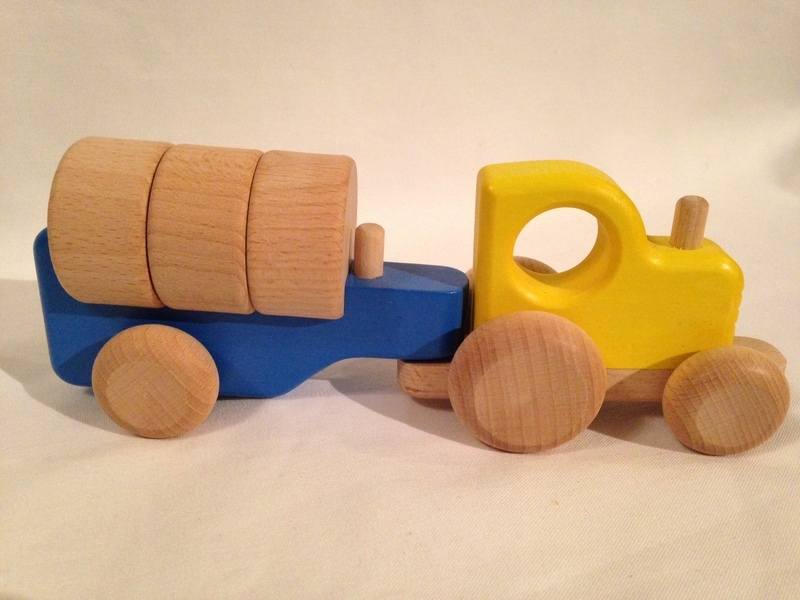 The Tractor and Trailer is a fairly new addition to our range of Bajo toys and it has the added bonus of a being 2 separate parts with the addition of blocks which fit onto the trailer. It's a fun learning toy, encouraging hand-eye co-ordination and improvement in dexterity as well as being a role play toy.
This toys is suitable for children Age 12 months + and has been fully safety tested for this recommendation. A lovely first or second birthday gift or Christening gift.
Approximate size 21cm x 6cm x 8 cm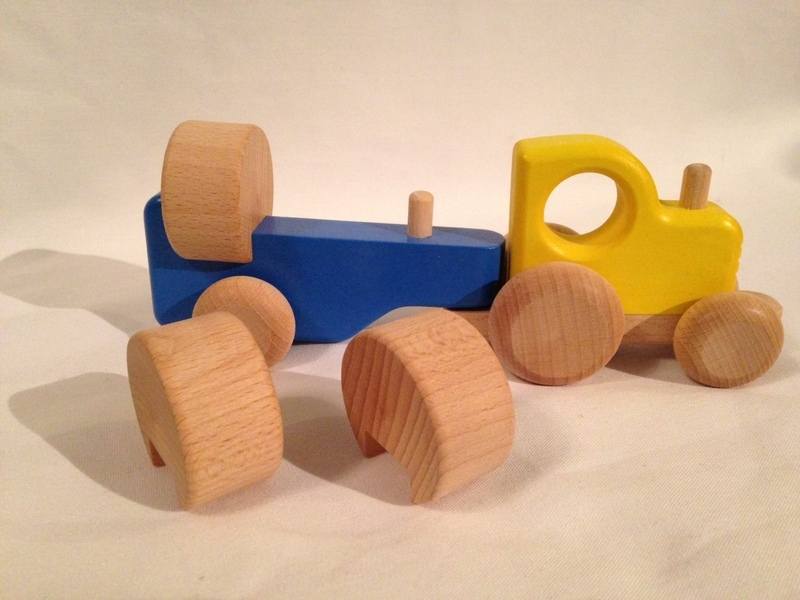 For the rest of this month I have a special offer on this item - 25% off was £15.99 now £11.99 - offer expires on 31st March at 8.00pm or until stocks last.