Alphabet Animals of the Zoo - Product Review
Posted on
Animals of the Zoo
We recently embarked on a big family holiday, there were 5 children from a cute 5 month old baby to a 8 year old little lady. We took this puzzle with us and it was a definately hit!
It's one of our best selling toys and you can really see why. Every piece represents an animal to correspond to a letter of the alphabet, e for elephant, c for cat, g for giraffe and so it goes on. All of the letters are in lower case so easily recognisable for early readers.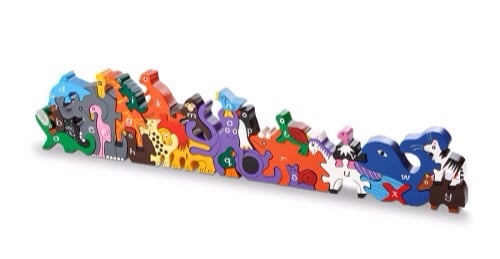 Beautifully painted in bright colours with lovely detailing on the animals. This puzzle is handmade and hand finished and it really shows.
The toddlers loved picking up the pieces, charging around making the animal sounds. My niece aged 5 was trying to find the next letter of the alphabet and guessing the animal name. Easy for some letters but when we reach 'n' and it was a bird it became slightly more tricky, which she loved. My oldest niece aged 8 was responsible for fitting all of the pieces together - its not a standard jigsaw in a box so there was a bit of trial and error.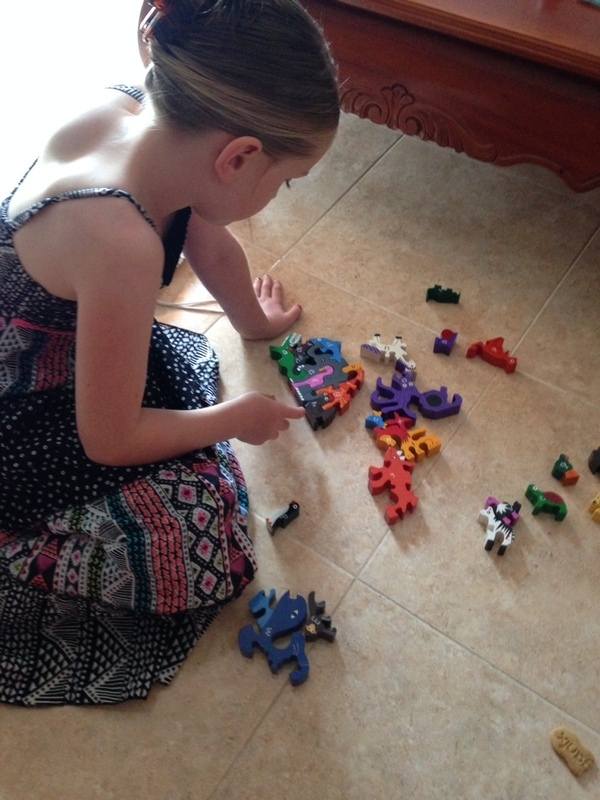 This puzzle captured their attention, even the 5 month old was enjoying all of the commotion and it was lovely to see them all playing with the same toy. The Animals of the Zoo puzzle worked on so many levels, naming animals, making animal noises, letter recognition, learning the alphabet, and as the figures stand up they can also be used as a play set to create your own zoo.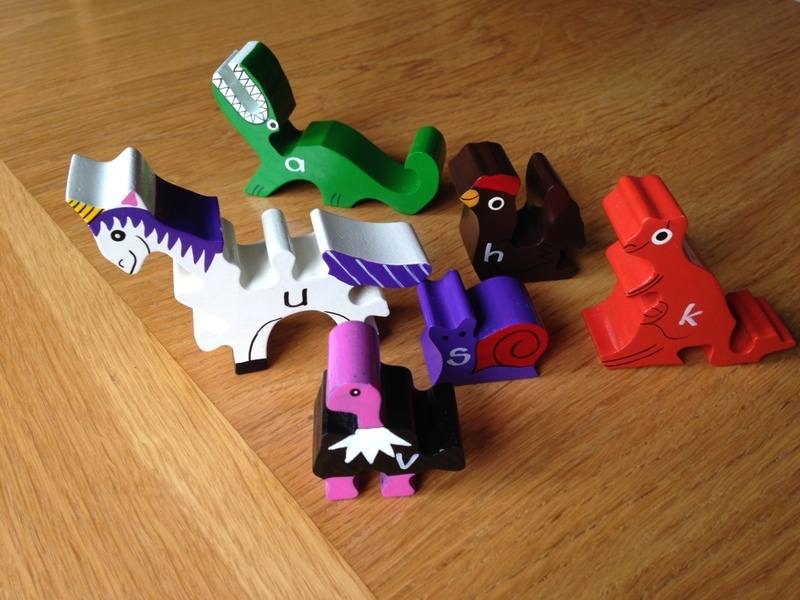 A toy that can truely be kept and played with for many years. A great one to have in the cupboard for visitors - it comes in a cotton storage bag so small enough to store.
Due to the small size of some of the pieces this puzzle is not suitable for children under 3 years old.