Gift Ideas - Baby
Posted on
Baby
A Baby's first Christmas is such a special occasion, however they might not know much about it! Babies change so much at this age so don't worry about buying toys for right now, buying for the year ahead is a great ideas so you have toys to bring out as they interests change and develop. Here is a selection of toys recommended for this age group.
Tickit Organza
. These bright and light organza scarves encourage baby to reach and hold and help them explore and discover. A game of Peek-a-Boo is an important one for teaching baby that you will come back and not to worry. Also a wonderful way for them to discover their laugh and practice their smiles. £3 each - 7 colours available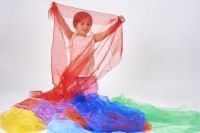 Magni Rainbow Ball
- Easy to hold and fiddle, these balls encourage baby's grasp reflex thus promoting their development. They transmit sensations through touch and help your baby discover their environment. £12.50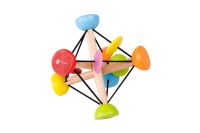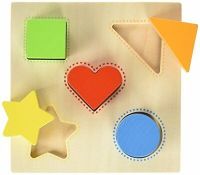 Tickit Wood Effect Softie Mirror
- An easy to hold mirror for all ages to enjoy. This mirror can grow with your child. From early on babies love to look at their reflection, practising their facial movements and trying to copy. These first moments can be bought together with this perfectly sized mirror. As your child grows the play changes and objects can be looked at using the mirror as a tray, using lights to shine on top of it and pull silly faces in it. £21.50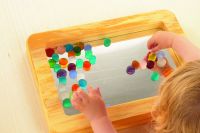 The complete range of toys recommended for babies can be found
here
.
If you would like some more recommendations, please email
[email protected]
and we are happy to help.